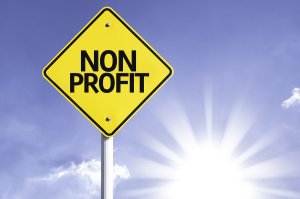 If you run a non-profit, offering health insurance to your employees may seem like a decision that's out of your budget. With limited access to capital, it's normal for small non-profit organizations to feel hard-pressed to offer or maintain health insurance coverage for their employees, even though health insurance coverage is an excellent tool for recruiting and retention. The good news is that group health insurance in New York City is more affordable than you think.
Budgeting for group health insurance is no different than budgeting for marketing or a new office. Once you find out how much extra your non-profit is bringing in each month once all expenses are accounted for, contact an insurance provider in NYC that specializes in non-profit insurance coverage to assess current health insurance rates and compare against your budget.

If you're shopping for group health insurance for your non-profit's employees, one of the most important factors in the price of the policy is the deductible each employee is responsible for. The deductible is simply the amount of money an insured individual must pay out-of-pocket before the insurance provider will pay the remaining bills. Watch this short video clip to learn more about deductibles on group health insurance policies.
For help making sense of your non-profit's group health insurance policy, or to shop around and compare rates, contact an insurance provider in New York City that specializes in non-profit insurance coverage. While you research your group health insurance options, ask about directors and officers (D&O) insurance coverage as well.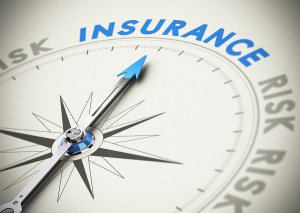 Non-profits perform a valuable service for countless numbers of people all around the world. Unfortunately, the good deeds of the directors and officers of non-profit organizations isn't enough to protect them from litigation. Whenever you are involved in making decisions that affect other people or organizations, those decisions can come back to haunt you if they cause harm or loss of any kind. The good news is that decision-makers of your organization can obtain protection for litigation with directors and officer (D&O) insurance in New York City. Here are some reasons why D&O insurance is important for your non-profit organization.
Protects Against Personal Litigation
The most obvious benefit of D&O insurance is that protects directors and officers from personal liability arising from the fiduciary duty to third parties. Directors and officers who are accused of neglect, misconduct, or mismanagement of organization resources can be on the hook for millions of dollars in fines and damages. D&O insurance effectively indemnifies directors and officers from personal litigation for any alleged misconduct or mismanagement.
Retains Quality Directors and Officers
If you want to run a successful non-profit, you need the best and brightest men and women at the helm. D&O insurance can show these individuals that you value their leadership and their value to the organization, which in turn may help your non-profit retain the directors and officers who will shape the future of the organization.
Favorable Market Conditions
The good news for non-profit organizations is that now is an excellent time to purchase D&O liability insurance. Pricing has significantly softened the past few years thanks to increased capacity, more sophisticated underwriting tools, and a recent decreasing trend in claims. Talk to your non-profit insurance provider in New York City to get a quote on D&O insurance.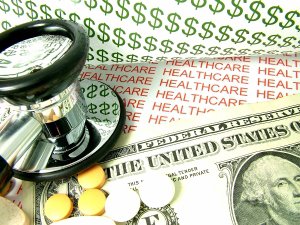 Although non-profit organizations are not obligated to provide healthcare benefits for part-time or full-time employees, there numerous advantages to purchasing a group health policy. For one, providing your employees with benefits will help you attract the best and brightest talent. Healthcare benefits may also reduce turnover. Healthy and happy employees are also usually more productive and take a greater interest in the organization's success.
When choosing a group health policy for your non-profit organization in New York City , start by deciding how much your organization can budget for health benefits and look at options from there. Next, consider whether you will offer health insurance for your employees only or family members of employees. A non-profit insurance provider can help you select the best plan for your organization.

Directors and Officers liability insurance (D&O) is most often associated with large for-profit companies, but any organization that's liable to public and legal scrutiny can benefit from a D&O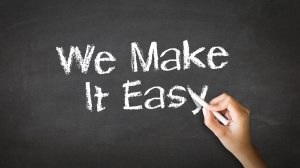 policy. The directors and officers of a non-profit organization, for example, have just as much exposure to personal liability as the heads of large corporations. In fact, non-profit directors and officers may face even more risk because the affairs of the organization are often conducted under less efficient conditions than in for-profit business corporations. Here's a look at some of the key features of a D&O policy for a non-profit.
Claims-Made Coverage
Most liability insurance policies pay for events that occur during the policy period. In the case of D&O insurance, a policy covers lawsuits filed during the policy period. This means the wrongful act could have occurred years before the claim itself was made, and even before the policy was taken out with a non-profit insurance provider in New York City.
Extended Reporting Period Coverage
In the event that you decide to replace or cancel your D&O liability insurance policy, you may still desire protection for events that took place prior to the expiration or cancellation of your policy. Extended reporting period (ERP) coverage provides protection for lawsuits and actions brought during the policy period. Talk to your insurance provider to find out more about premiums and coverage lengths for ERP policies.
Legal Defense Coverage
If your non-profit is being sued, you could face months or even years of being dragged through litigation. Unless you have the time and ability to defend yourself, you will need to hire a competent legal defense team. When signing up for a D&O insurance policy in New York City, pay close attention to the defense limit, which covers the awards and the defense costs of all claims made during the policy.

As the director or officer of a non-profit organization, you may be held personally responsible for any actions that lead to personal injury or financial ruin. As such, you can be sued directly for damages. Directors and officers liability insurance (D&O) provides defense and settlement provisions that can limit your personal risk in the event of a lawsuit. Watch this video to learn more about D&O insurance from a commercial insurance specialist.
Talk to an insurance provider that specializes in coverage for non-profits in New York City about your coverage needs. By not having D&O insurance in place, you may be putting your personal assets at risk.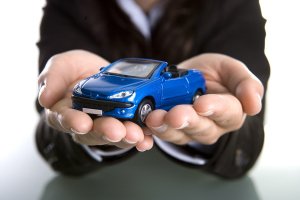 As a business owner, you need the same insurance coverage (if not more) for the cars, trucks, and vans in your fleet as you do for your personal vehicles. Most general liability insurance plans for businesses and non-profits don't typically provider coverage for vehicles, so you must purchase auto insurance separately. To help protect your vehicles, your employees, and your bottom line, here is a guide to purchasing auto insurance for non-profits and businesses .
Scope of Coverage
The scope of coverage can either be broad or narrow, depending on which vehicles you cover to choose. In general, you have three options for which vehicles you choose to cover. Your auto insurance policy can cover all vehicles your business or organization owns, all vehicles your business owns, hires, or leases, or all vehicles used for the business, including autos that your organization does not own, hire, or lease.
Separately Scheduled Coverage
Each vehicle included in your auto insurance policy can be separately scheduled on your policy along with corresponding coverages. This means you can choose different coverages for various vehicles depending on the type of vehicle, how it is used, and who drives it. Your non-profit insurance provider can help you select the right type of coverage for each vehicle in your fleet.
Physical Damage Coverage
Business and non-profit auto insurance policies include three types of physical damage coverage: Collision, comprehensive, and specified. Collision covers the losses that result from the collision of a covered vehicle with any stationary or moving object. Comprehensive coverage provides for losses from any cause except collision and overturn, both of which are insured under collision coverage. Specified coverage insures against many of the same perils as comprehensive, but it has a lower premium since it covers only those things specifically named in the policy.

Check out all the great reviews for Gross and Company Insurance on our Superpage profile!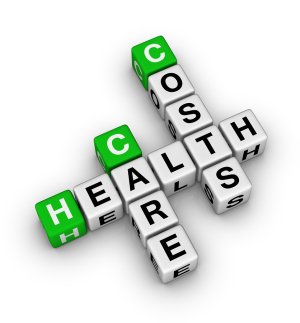 What Non-Profits Need to Know about Group Health Insurance
Although non-profit organizations are not obligated to provide benefits for part-time employees, offering health insurance to your part-time and full-time employees is a great way to show your appreciation. You may also want to offer health insurance to avoid a penalty under the Affordable Care Act. Group health insurance for non-profits is an affordable way to attract highly qualified applicants, minimize employee turnover, and avoid penalties due to recent health care reforms. Here are some important things you need to know about group health insurance for non-profit organizations.
Affordable Care Act Requirements
The Affordable Care Act is a major consideration for all employers, non-profits included. There is currently no requirement under the ACA for employers to provide health insurance. However, your organization may be penalized if you have 50 or more full-time employees and do not offer group health insurance. Besides avoiding a penalty, offering health insurance benefits are a consideration for prospective employees, especially the best and brightest candidates in the field.
Health Insurance Premium Tax Credits
In 2010, federal legislation included a provision that grants small employers, including non-profits with fewer than 25 employees, the right to receive a Small Business Health Care Tax Credit for insurance premiums paid by the employer for their employees' health insurance. For tax-exempt non-profit organizations, this credit comes as a 35% refund on quarterly payments made to the IRS for income tax withholdings or Medicare withholdings from employee wages.
Health Insurance Providers
When shopping for group health insurance, look for an insurance provider that specializes in non-profit insurance policies. Non-profit organizations have special needs, so work with an insurance provider in New York City that understands what your organization needs to be successful without blowing your budget on group health insurance, directors and officers insurance, and general liability insurance coverage.

Private contractors and contracting businesses are required to carry general liability insurance, regardless of the trade or level of skill. However, not all liability insurance policies are right for you or your company. When selecting a liability insurance policy, consider the size and scope of the projects you normally work on. If you primarily deal with small interior renovation projects, for example, your liability insurance needs are much lower than if you were to regularly work on high-value contracts.
Watch this video for more information on liability insurance for contractors and contracting businesses. The most important thing to remember is to work with an insurance agent who can understand your specific needs to recommend adequate liability insurance. Whether you operate a non-profit or a private company, the right insurance provider in New York City can make all the difference when it comes to the financial success of your organization.