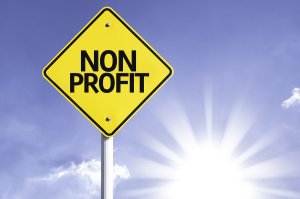 As if running a successful non-profit organization wasn't hard enough, you and your colleagues have to constantly be wary of legal actions from individuals and other organizations. To prevent a lawsuit from destroying you and your non-profit, purchase directors and officers (D&O) insurance from a reputable insurance firm in New York City. D&O insurance is protection against a breach of duty by the directors and officers, including actual and alleged acts of omission, error, misstatement, negligence, and oversight. As there are no standard D&O policies, you will need to work with a non-profit insurance provider to design the best D&O policy for your organization. Here are some of the most important issues that should be considered:
Claims-Made Coverage
While most liability insurance policies pay for events that occur during the policy period, D&O policies pay for lawsuits filed during the period; in other words, the wrongful act does not need to have occurred during the policy period for D&O insurance coverage to take effect. Talk with your insurance provider to determine whether a claims-made policy or occurrence policy is best.
Extended Reporting Period Coverage
In the event that your D&O policy is replaced or cancelled, a claims-made policy will not provide protection for lawsuits brought during the uninsured period. To protect yourself and your colleagues from events that took place prior to expiration or cancellation of your policy, consider extended reporting period (ERP) coverage.
Employment-Related Practices
One of the most common lawsuits brought against non-profit organizations deal with employment-related practices. When designing your D&O policy, check the policy's definition of "wrongful employment acts" and make sure discrimination suits brought by third parties are covered. Including employment practice claims in your organization's D&O policy could affect the limit of liability available for other claims, so work with your New York City insurance provider to determine the appropriate coverage and liability limits for claims.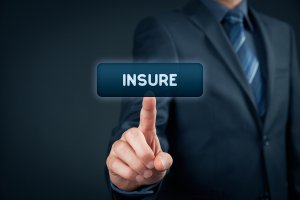 Although non-profits are not required to purchase health insurance for employees, your organizations is eligible to purchase health insurance through state-specific "SHOP" programs which aim to make it easier for smaller workplaces to find affordable health insurance options. Additionally, federal legislation gives non-profits with fewer than 25 employees the right to receive a Small Business Health Care Tax Credit for insurance premiums paid by the employer for their employees' health insurance. For non-profits, this credit is actually a refund on quarterly payments made to the IRS for income tax withholdings.
To take advantage of the Health Insurance Tax Credit, contact Gross & Co. Insurance. The experts at Gross & Co. help New York City non-profits find group health insurance options that best suit their needs. Gross & Co. can also help you with D&O insurance, commercial auto insurance, and umbrella insurance policies.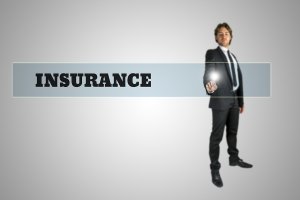 Although non-profit organizations are no obligated to provide health benefits for part-time and full-time employees, offering health insurance is a great way to give back to the men and women who help your organization thrive. Healthcare benefits are also vital if you want to attract and retain the best talent possible. And while it may feel like group health coverage is out of the question given your organization's tight budget and limited capital, there are plenty of ways to reduce costs and find affordable healthcare for your employees. Here are tips to help you save money and find the best coverage when shopping for group health insurance for a non-profit in New York City.
Shop Around and Compare Rates
First and foremost, it's important that you shop around and compare rates from different health insurance providers. Better yet, work with a licensed health insurance broker in New York City to sift through your options and present the best options that fit your needs and budget. And because most insurance brokers are compensated by the insurance carriers, purchasing a group health insurance policy for your non-profit typically doesn't cost any more than purchasing it on your own.
Play With Premiums and Deductibles
Whether you shop around on your own or hire an insurance broker, play around with the premiums and deductibles in the group health insurance policy to see how it affects the plan's overall cost. If you have a relatively young and healthy staff, a plan with a lower premium and higher deductibles may be the best choice given your tight budget. On the other hand, older employees and employees with more healthcare needs may be better off with a higher premium/lower deductible plan. Talk with a broker about your workforce to determine which policy settings work best for your budget and your people.

Group health insurance is an umbrella health insurance policy that includes all eligible members of a specific group. Most often these policies are purchased for employees. A group health insurance policy is your standard medical plan, and works the same as individual health insurance. Watch this short video and listen to an insurance broken explain the differences between group health insurance and accident insurance, or worker's compensation insurance.
An insurance firm in New York City can help you find the right group health insurance policy for your non-profit organization. Although you are not required by law to offer health insurance to your employees, providing healthcare will help you attract considerable talent and retain the best people within your organization. Group health insurance for non-profits in New York City can also lead to healthier employees, which means a more productive workforce.