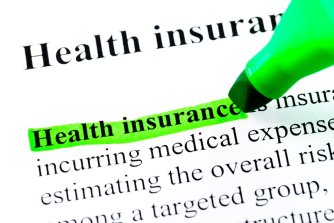 While salary rates are typically important aspects that you would consider before taking a job, nonprofit insurance in New York City is another important element to consider. Affordable nonprofit insurance can help you boost employee morale as well as attract new hires. There are a few ways in which you can go about providing health care, and one of them is group health insurance. Continue reading if you would like to take a closer look at group health insurance.
Group health insurance may cover a full-time employee as well as his or her family members. This can make for an excellent bargaining chip when you need to recruit new employees. It also allows your employees to benefit from quality medical care, so they can return to work quickly should they sustain some sort of injury. They will be eager to do so because they will be appreciative of their jobs. Group health insurance can help you hold onto your trusted employees and prevent them from taking a different job, especially if the other opportunity offers benefits. If an organization that has more than 50 full-time employees does not offer health benefits, the company can be penalized.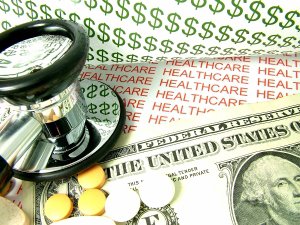 Did you know that, according to the Council of Nonprofits, more than 10 percent of workers in the United States are employed by a tax-exempt nonprofit employer? If you are an employer at a nonprofit organization, then you already know how important health insurance benefits are to attracting and retaining employees. In this article, we will discuss why the Affordable Care Act matters to nonprofits, and the options available for group health insurance for nonprofits in New York City . And for more information about the general insurance and other types of coverage we offer nonprofits, please call us or browse our website.
Affordable Care Act Health Insurance Provisions
The Affordable Care Act makes health insurance more accessible and affordable for more U.S. employees. Under the Affordable Care Act's shared responsibility provisions, employers with 50 or more full-time employees are encouraged to provide a minimum level of insurance to their full-time employees. Businesses that fall under this description but that do not offer health insurance to their full-time employees may incur a penalty.
Small Business Health Care Tax Credit
Tax-exempt nonprofits with fewer than 25 employees may be eligible to receive a Small Business Health Care Tax Credit. If the employer is paying insurance premiums for employees' health insurance, then the employer can receive a credit in the form of a refund on quarterly payments to the IRS. The refund will be equal to 35 percent of the expenses paid by the employer towards employee health insurance premiums. It is possible to file for this credit retroactively if your nonprofit was eligible in past years, but the refund may be equal to 25 percent of the expenses paid for years 2010-2013.
Identifying the Best Options for Group Health Insurance for Nonprofits
Tax-exempt nonprofits with 50 or fewer employees are eligible to shop for and purchase health insurance through health insurance marketplaces online. In many cases, however, you can find a fantastic deal on group health insurance for your nonprofit by contacting Gross & Company. We have 90 years of experience serving nonprofit companies in the U.S.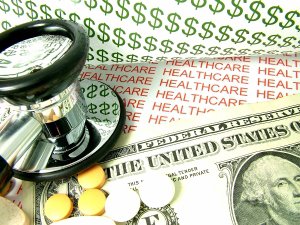 Although non-profit organizations are not obligated to provide healthcare benefits for part-time or full-time employees, there numerous advantages to purchasing a group health policy. For one, providing your employees with benefits will help you attract the best and brightest talent. Healthcare benefits may also reduce turnover. Healthy and happy employees are also usually more productive and take a greater interest in the organization's success.
When choosing a group health policy for your non-profit organization in New York City , start by deciding how much your organization can budget for health benefits and look at options from there. Next, consider whether you will offer health insurance for your employees only or family members of employees. A non-profit insurance provider can help you select the best plan for your organization.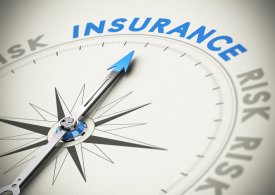 Although your non-profit organization may not be required to offer health insurance to your employees, it's a great way to show your appreciation, attract highly skilled applicants, lower employee turnover, and keep your employees healthy and happy. Group non-profit insurance policies give your organization complete control of the cost and design of the benefit. Depending on your organization's operating budget and workforce, decide whether group health benefits will be available to employees and dependents or employees only. You should also develop eligibility criteria that encourages employee retention, such as a waiting period for new hires or eligibility based on hours worked.
It is also important that you purchase group health insurance from an insurance provider that specializes in non-profit insurance policies. Non-profit insurance providers in New York City understand the unique demands and constraints faced by non-profit organizations, which means you will be offered only the policies you absolutely need.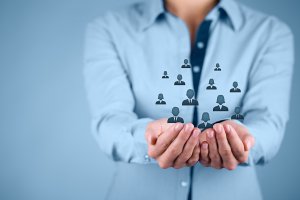 Running a non-profit organization is a great way to give back to the community and help the less fortunate. However, that doesn't mean running a non-profit organization is easy. On the contrary, non-profit organizations can be incredibly difficult to run successfully. In addition to local and federal requirements and standards for non-profits, there's also the matter of insurance needs for non-profit organizations. Here is a look at two of the most important insurance policies for non-profits: Group health insurance and D&O insurance .
Group Health Insurance
If you run a non-profit organization, offering health insurance to your employees is a great way to show your appreciation. While no non-profits are obligated to provide benefits for part-time employees, non-profit organizations are encouraged to provide health insurance to permanent, full-time employees who work more than 30 hours per week. Organizations that have more than 50 full-time employees need to purchase group health insurance or risk a penalty. Group health insurance policies for non-profits are available at low rates to suit your organization's needs.
Director & Officer Insurance
D&O insurance is a type of liability insurance designed to protect directors, officers, and other executive personnel within a non-profit organizations from litigation. When a person becomes a board member or executive of a non-profit organization, he or she assumes a level or responsibility for the organizations and its actions. This means executive personnel are exposed to claims for not running and managing the non-profit organization successfully. While D&O insurance doesn't give your organization license to act irresponsibly, it can help cover the losses sustained during certain legal proceedings.
If you run a non-profit organization, look for an insurance firm that specializes in providing group health and D&O insurance policies for non-profits in New York City. This will ensure that all of your needs are met, and that you receive the perfect insurance policy to cover your non-profit organization.