Aspects of business such as nonprofit insurance in New York City can be crucial to the success and longevity of your organization. It is for this reason that these types of decisions must be made with the utmost care and consideration from everyone who is involved in making the choice. Watch this video for a few tips for managing your nonprofit board meetings.
The most important elements of nonprofit board meetings are identification of goals and communication between board members. The purpose of the meeting should be outlined well in advance so that each member can share updates leading up to the event. If the goal is to decide on nonprofit liability insurance, this should be well known before the meeting. Members of the board should freely interact with each other at the meeting in order to share ideas and encourage participation and communication. Make your meetings as enjoyable as possible to maintain attention and interest.

In order to gain a reward, you will often be required to take some sort of risk; when it comes to nonprofit insurance in New York City, however, your risk should always be minimized. Insurance for nonprofits can exist without the risk as long as you construct an effective risk management strategy for your organization. Keep reading to find out how you can create your own insurance risk management strategy for a nonprofit organization.
Components of a Risk Management Strategy
Your risk management strategy will be designed to keep the risk of lawsuits and liability as low as possible and keep you covered in a number of ways . You may enlist the services of a broker, agent, or insurance company or even a risk management consulting firm for help in designing your strategy. Keep in mind that a risk management strategy does not stand in place of an insurance policy; instead, your strategy can show insurers that your organization is worth covering, and it encourages insurance agencies to allow you to choose specific coverage areas at a reasonable price. Your risk management strategy can help you determine which risks are more difficult to avoid, which can help to shape your insurance policy.
Differentiating Myths and Facts
There are a few prevalent misconceptions about nonprofit insurance that should be clarified before you construct your risk management strategy. One important nonprofit insurance myth is that charitable immunity protects nonprofit organizations from lawsuits. While this may have been the case long ago, charitable immunity is no longer practiced. Some believe that nonprofits should only concern themselves with general liability policy, which is also untrue; the nonprofit insurance policies you purchase should be based on the strengths and weaknesses highlighted in your risk management strategy, which reflects the actual needs of your business.
Understanding Your Insurance Needs
A successful risk management strategy will minimize the risk of your nonprofit organization, but you will need the safety net of insurance. Assess your risk management strategy and determine where the risk remains high; these are the areas where you will need nonprofit insurance in order to make sure that your organization stays covered.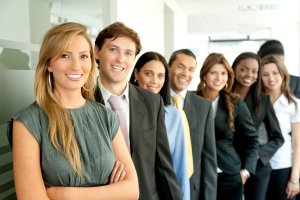 In order for any kind of organization to stay afloat and continue to provide a service to the community, it must be staffed with quality employees; this typically includes both directors and officers. This brings up the prospect of directors and officers liability insurance in New York City; while some organizations deem this nonprofit insurance necessary, others do not. Keep reading if you are interested in learning about side "A" D&O coverage.
D&O coverage exists to protect directors and officers in the event that they are personally targeted by a lawsuit regarding their practices as members of a specific organization; in this way, an entity may sue a director or officer without suing the organization as a whole. Side "A" coverage is designed to protect directors and officers as well as any other board members who are in equivalent positions when such a lawsuit occurs. Some organizations forego this type of nonprofit insurance because they are already providing their directors and officers with other types of security and protection. However, many outside veteran board members who can positively influence a company will not join your organization unless their personal assets are explicitly protected with side "A" D&O liability insurance.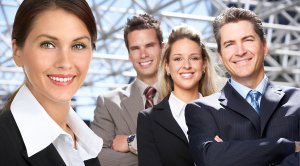 While some people believe that nonprofit organizations are exempt from lawsuits due to charitable immunity, the reality is that nonprofit insurance in New York City is very important for both the organization and its directors and officers. Although D&O insurance may not be necessary in every case, it can be a very important element in many others. Read on if you are wondering if your nonprofit should insure your directors and officers.
Director and Officer Liability
One of the most important aspects of running a business—nonprofit or otherwise—is being able to protect yourself in the event that a customer, investor, or other entity files a lawsuit. Depending on your specific situation and the roles of your directors and officers in making business decisions, these individual positions may be sued as well. Directors and officers held to certain standards when it comes to appropriating funds, following hiring practices, and generally abiding by workplace laws. In situations where there is bankruptcy, employee layoff, or unfair hiring, directors and officers may be directly targeted for their failure to meet their professional responsibilities. If you believe that your directors and officers may be vulnerable to such a threat, D&O liability insurance may be applicable in your case.
Affordability of Coverage
D&O liability insurance can vary greatly when it comes to price, and the rates depend on an array of factors. One important factor is risk; while high-risk companies may pay a substantial amount of money for D&O liability insurance premiums each year, low-risk companies may find this type of coverage at a significant discount. If your nonprofit is a small, private company, then you may very well find room in the budget to cover your directors and officers.
Purchasing a Policy
If you have determined that it may be in your best interest to secure D&O liability insurance for your nonprofit organization, it is a good idea to speak with a nonprofit insurance broker or agent who can help you decide exactly what type of coverage best fits your needs. Keep in mind that D&O insurance can sometimes cover your organization in addition to its directors and officers.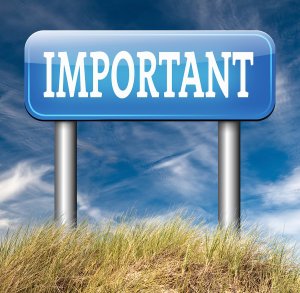 Non-profit organizations do a lot of good for a lot of people, but that doesn't mean can't be sued or held financially responsible for loss or personal injury. For the men and women who oversee these organizations, directors and officers insurance (D&O) provides protection against litigation and personal financial ruin. D&O insurance policies in New York City can be customized to suit your needs and the needs of your organization, so work closely with an insurance provider and ask the following questions to make sure you get the right level of protection.
What are the Defense Cost Provisions?
All D&O insurance provides coverage for defense expenses, but how defense cost provisions are provided to policyholders varies from policy to policy. Some D&O policies provide that defense costs and expenses will only be reimbursed after the matter is resolved, while others provide that defense costs and expenses are only reimbursed on a periodic basis. A policy that "advances" defense costs on a current or quarterly basis will pay defense costs and expenses as they are incurred.
Is Coverage Still Available in the Event of a Merger or Acquisition?
"Tail" policies are generally available to provide coverage in the event of a merger or acquisition until the end of the policy period. Some D&O policies have automatic tail coverage available after an acquisition, while others may need to be negotiated. Ask your NYC D&O insurance provider about tail policies and specific terms of coverage.
Can Anything be Done to Expand the Claims Covered by D&O Insurance?
Many insurers offer endorsements that broaden the definition of a "covered claim," which typically is defined to mean letters, civil complaints, and formal administrative or regulatory proceedings. Check with your provider to find out if expanded claim endorsements are available to cover arbitration, criminal indictments and investigations, subpoenas, and other claims.