D&O liability insurance is also known as directors and officers liability insurance in New York City. This type of insurance can protect individuals who hold decision-making jobs in any given field or workplace. Policies do tend to vary, however, which is why it is important to purchase your insurance from a quality company such as Gross and Company Insurance . Read on for the answers to some of your questions about D&O liability insurance.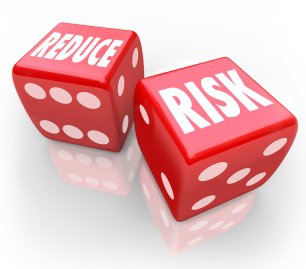 What is D&O Liability Insurance? a
Directors and officers liability insurance is designed to protect individuals who might be legally targeted and held personally responsible for a corporate decision or mistake . If you hold a director or officer position or you make decisions for your company, there is always a chance that another person or entity will file a claim against you personally. Whether the claim is justified or not, this can result in extensive legal fees that you may not be able to afford on your own. Fortunately, directors and officers liability insurance can cover you by reimbursing you for these expenses. This can make directors and officers more comfortable and able to focus on their jobs.
Does the Policy Cover Past Acts?
Just like other types of insurance, individual directors and officers liability insurance will vary from policy to policy. In some cases, the insurance will only protect an individual throughout the duration of the policy. This means that you will not be covered for acts that were committed before you purchased the insurance. However, some policies will cover you for acts that you have committed in the past. It is important to go over the details of your insurance policy with your agent to make sure that you fully understand your agreement.
When is D&O Liability Insurance Necessary?
It is wise to have directors and officers liability insurance if your company does not indemnify its directors and officers. While indemnity would reduce or eliminate the need for this insurance policy, many companies are financially incapable of offering their directors and officers this service. This insurance can keep your assets safe if you find yourself in legal trouble.

Liability insurance for nonprofits in New York City can offer tremendous peace of mind and comfort. Foregoing nonprofit liability insurance, on the other hand, can prove to be a colossal mistake that takes a lifetime to fix. Watch this video clip if you are interested in finding out how liability insurance works.
Accidents happen, and sometimes no one is technically at fault. Unfortunately, the victim of this accident will still require compensation. If someone is injured on your property and you do not have this type of coverage, you may be forced to pay for the damages using your personal money and assets. You may also have to pay your own legal fees in the case of a lawsuit, which can add up quickly. If you do have liability insurance, your policy can pay for the injury or damage instead, leaving you free of the responsibility of compensation.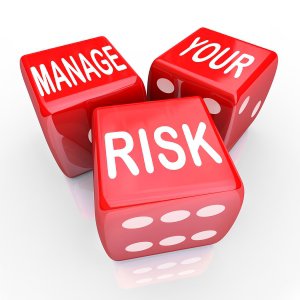 As the head of a non-profit organization, you make it your life's work to take care of others. However, that doesn't mean you should neglect to take care of yourself. In the event that your organization is sued, liability insurance will protect you and the non-profit from financial ruin. Here is a look at the liability insurance needs for non-profit organizations. Contact an insurance provider in New York City that specializes in non-profit insurance policies .
General Liability
This type of liability coverage protects your organization against allegations that someone suffered personal injury or property damage arising from your premises, your operations, or your products (if applicable). When shopping for general liability insurance, the amount of coverage will depend on a number of different factors used to measure your organization's risk, such as square footage, receipts, and payroll. Schedule a consultation with an insurance provider in NYC to learn how much coverage is appropriate for your organization.
Volunteer Liability
Most non-profits rely on volunteers on a daily basis. If your organization accepts volunteer work, make sure that your general liability policy includes coverage for bodily injury and property damage specifically by non-employees. However, your organization may also choose to insure volunteers separately to protect the organization's own available limits. Your non-profit insurance provider can recommend the right volunteer liability insurance coverage for your organization.
Directors and Officers Liability
The directors and officers of non-profit organizations face virtually the same exposures to lawsuits as corporate executives. If your organization is ever sued for wrongful acts, you and other executive members could be held personally responsible for mismanagement of the organization and its resources. Such lawsuits are not covered by general liability insurance, which is why you should take out a directors and officers (D&O) insurance policy in addition to general liability coverage.

Private contractors and contracting businesses are required to carry general liability insurance, regardless of the trade or level of skill. However, not all liability insurance policies are right for you or your company. When selecting a liability insurance policy, consider the size and scope of the projects you normally work on. If you primarily deal with small interior renovation projects, for example, your liability insurance needs are much lower than if you were to regularly work on high-value contracts.
Watch this video for more information on liability insurance for contractors and contracting businesses. The most important thing to remember is to work with an insurance agent who can understand your specific needs to recommend adequate liability insurance. Whether you operate a non-profit or a private company, the right insurance provider in New York City can make all the difference when it comes to the financial success of your organization.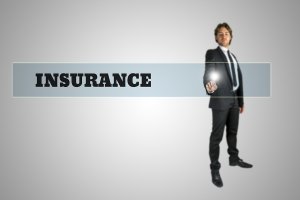 Even professionals can make mistakes. Unfortunately, when high-level executives and managers make a mistake, it can result in multi-million dollar lawsuits. The good news is that professional liability insurance, such as directors and officers (D&O) insurance, is designed specifically to protect yourself, your colleagues, and your organization should a lawsuit be brought against your non-profit. Professional liability insurance is most commonly associated with private companies, but they can serve as an extra measure of protection against litigation for non-profit organizations and even community associations.
If you run a non-profit, contact an insurance company in New York City that specializes in providing insurance plans for non-profits . In addition to D&O insurance, you may also be interested in business auto liability, employee benefits liability, sexual conduct liability, and commercial general liability policies for your non-profit.