Get Insurance for Your Religious Organization
We Specialize in Church, Synagogue & Religious Organization Insurance
Religion is an important aspect of many Americans' lives, with about 20% of the population attending church each week. This means there are countless religious organizations in the country that need the protection of the appropriate church insurance policy.
Protect the needs of your organization with the right type of religious insurance coverage.
The agents at Gross & Company Insurance are committed to helping you find a reliable insurance plan that offers the protection you need and the support to make things right if the unexpected strikes at your place of worship. Whether you run a church, synagogue, temple, or other type of religious organization, we can help you protect the organization's assets as well as your congregants with a church insurance policy.
At Gross & Company Insurance, we work for you – not the insurance company.
We offer client-focused advice and competitive insurance rates. As a provider of commercial and non-profit insurance, we are one of the main church insurance companies in the United States, offering coverage to organizations that don't need standard commercial insurance, but still require some protection from liability and other risks. It is vital to ensure your organization is protected from all the "what ifs" that might be thrown its way. And we're here to help you do that. You'll have peace of mind knowing your organization has something to fall back on when or if the time comes.
You'll have peace of mind knowing your organization has something to fall back on when or if the time comes.
Our Church Insurance Includes Comprehensive Coverage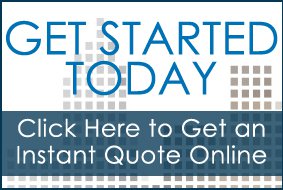 Our broad religious insurance plans are designed to cover a number of risks, providing comprehensive coverage for your organization including:
General Liability, including Sexual Abuse and Molestation
Property
Directors and Officers
Employment Practices Liability
Equipment Breakdown
Computer Property
Money and Securities
Signs
Valuable Papers and Records
In recent years, churches and other religious organizations have become increasingly susceptible to lawsuits and claims for false accusations or inappropriate behavior. That's why insurance for churches and other organizations has become so important. We offer multiple coverage options to protect you from a wide variety of risks. You can get an instant quote in minutes and then discuss any additional questions with one of our agents to ensure you obtain proper insurance coverage for any possible exposures.
Why Choose Gross & Company Insurance as Your Religious Organization's Insurance Agency?
At Gross & Company Insurance, we specialize in providing quality insurance coverage for religious and non-profit organizations. A few of the things that make us stand apart from other insurance agencies are:
We provide our clients with competitive and fair insurance prices
We work for you, not an insurance company
We provide client-focused advice
We provide personalized services
When you work with Gross & Company Insurance, you can rest assured that you have adequate religious insurance coverage at a competitive price. Our office is located in Manhattan, but we can provide insurance coverage to churches, synagogues, and other organizations across the United States.
What is Church Insurance?
Church insurance is different than other types of insurance coverage as it is a specialized package of insurance coverages specifically designed for religious organizations. Synagogue insurance, temple insurance, chapel insurance, and cathedral insurance are all included under the wide umbrella of a church insurance policy. Because this type of insurance is highly specialized, only a limited number of providers can call themselves religious insurance companies, and Gross & Company Insurance is one of them.
We offer both religious liability insurance and property insurance coverage with several special coverage options that are unique to the needs of churches and other religious organizations.
Property Insurance for Churches
Property insurance for your church and religious organization protects and insures assets such as church buildings, contents, signs, property in the open, and fences. Don't let your ministry suffer financially or in any other way when your organization's property is damaged, destroyed, lost, or stolen. Property insurance coverage covers standard items along with many non-standard items such as:
Pastor's personal property
Equipment such as computers, boilers, and electrical equipment
Church kitchens and cooking equipment
Newly acquired church property and even off-premise property
Our insurance coverage for churches and other religious organizations takes your unique needs into account. We represent a carefully selected group of financially sound, reputable companies and we place your policy with the best company for your organization. If you have a loss, we ensure you get fair, prompt payment.
All property the church owns should be insured under the property policy. Properties owned by the church could include:
meeting halls
parsonages
education centers
living quarters inhabited by clergy members
General Liability Insurance for Churches
While property insurance covers the things you own, liability insurance covers actions that could leave your religious organization liable for damage to others, such as injuries, property, or reputation. Because churches have become increasingly susceptible to lawsuits and claims for false accusations or inappropriate behavior, it is best to protect your organization with liability insurance coverage. If someone claims any level of harm, you want this type of coverage to fall back on.
Optional religious insurance coverages are available for a wide range of risks. Discuss any possible exposures with one of our agents to ensure that you get property protection and liability coverage. Some of these include:
Non-owned and hired auto
Pastoral liability insurance coverage
Directors, officers, and trustees
Employment practices
Sexual misconduct
Abuse & molestation coverage
Employee benefits
In addition to paying damages for the injured party, your general liability coverage policy usually covers defense costs for litigation. The recommended coverage amount for churches is at least $1 million. If you need insurance for synagogues, churches or other organizations, call one of our agents today or get an instant quote online in only a few minutes.