Non Profit Insurance Company
We Are An Independent Insurance Agency Who Works for You!
When it comes to your liability coverage, one size does not fit all.
You need insurance that is tailored specifically to your unique organization as well as your budget. With Gross Insurance Company you get that and so much more!
While your non-profit organization may have different goals than your for-profit counterparts, you share the same risks. Non-profit status doesn't reduce your exposure to property damage expenses or even lawsuits against your directors and officers. This is why having the right kind of nonprofit insurance is so important.
Get an instant quote for non-profit insurance coverage!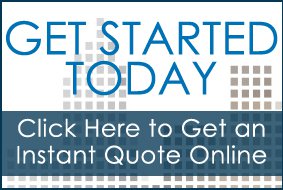 When you buy insurance from us, you receive coverage that is designed specifically for nonprofits. What's more, you receive free risk management services and loss control consultations that reduce your risk and give you peace of mind, so you can focus on what you do best—serving your communities.
What Types of Non Profits Do We Work With?
Our clients include:
Schools
Medical health centers
Youth and human services
Boys and Girls Clubs
YMCAs
Group homes
Food banks and pantries
Environmental conservation organizations
Foundations and fund-raising organizations
Historical societies
Shelters for the homeless, elderly, families, battered women and teens
Why is Insurance Important for Your Nonprofit Organization?
While non-profits perform valuable services for countless people, the good deeds of the directors and officers of nonprofit organizations isn't enough to protect them from litigation. The good news is that decision makers of your non-profit organization can obtain protection for litigation with directors and officers (D&O) insurance.
Being a nonprofit organization doesn't exempt you from potential lawsuits or litigation. D&O liability insurance is designed to protect directors, officers and other executive personnel within a non-profit organization from litigation. When a person becomes a board member or executive of a non-profit organization, he/she assumes a level of responsibility for the organization and its actions.
63% of nonprofits had D&O claims from 2003-2013
Nonprofits have 2x's the risk of for-profits of D&O suit
85% of D&O claims were related to employment (ex: firings)
What Type of Insurance is Needed for Non-Profits?
Because every organization's insurance needs are different the best way to know what your specific organization needs is to speak with an insurance agent who understands the complexities of insuring a nonprofit. At Gross & Company Insurance, we have been specializing in non-profit insurance since 1925 and are qualified to answer any insurance questions you have about your non profit organization. Below is additional information about general liability insurance and D&O insurance for nonprofits.
General Liability Insurance
This type of insurance protects your organization against claims of personal injury and/or property damage. One of our qualified insurance agents can help measure you organization's risk and determine the amount of coverage your organization needs. Get started by completing our instant quote online. This form only takes a few minutes and can provide us with the information we need to provide you with an accurate quote based on your unique needs.
Some factors used to measure risk and determine coverage include:
Square footage
Receipts
Number of members or participants in your organization
If you are concerned that your general liability coverage does not provide adequate coverage you can take out an umbrella liability policy to provide additional limits (typically in increments of $1 million)
Directors & Officers (D&O) Liability Insurance
D&O liability insurance protects board members from personal financial loss resulting from litigation. Because directors and officers are typically sued for acts that result in financial damages and not bodily injury or property damage, these claims typically aren't covered by general liability insurance. A broadly written D&O liability policy will cover a wide number of different allegations to minimize risk exposure.
Protect Your Nonprofit Organization with Insurance
As your nonprofit grows, so too does the number of problems your organization will face. That's why one of the most important steps in creating a successful, wide-reaching nonprofit is to purchase nonprofit liability insurance.
A nonprofit insurance policy will help your organization stay afloat in the event of an injury, accident, or in the event that a lawsuit is filed against your nonprofit or its board members. An insurance company that works with nonprofits is better suited to help you design a policy that fully protects your charitable organizations.
There's No "One Size Fits All" Insurance Policy for Nonprofits
Buying nonprofit insurance isn't like buying any other type of insurance you've previously encountered. Non-profit organizations have unqiue insurance coverage needs which is why it's important to seek coverage from a company that specializes in nonprofit insurance.
Your organization is unique, and that means you have particular insurance needs. When shopping for nonprofit insurance, be sure to work closely with an agent or broker so your specific insurance needs can be met with a policy tailored to your organization.
Important Facts About Non Profit Insurance
Whether your organization is just getting off the ground and needs insurance for the first time or you've recently took control of a nonprofit and have questions about insurance specific for nonprofits, these important facts will help you make the right decision when it comes to nonprofit insurance coverage.
Volunteers Require Separate Coverage
If you frequently rely on volunteers for special events or day-to-day operations, your organization will need to purchase special coverage if you wish to cover their expenses in the event of an accident. You may also require separate coverage in the event of a lawsuit resulting from the actions of a volunteer, since most general liability policies do not include volunteers as insureds.
State Laws Do Not Protect Nonprofits Against Lawsuits
The concept of charitable immunity is based upon the notion that charitable organizations should be exempt from legal liability while giving selflessly in hopes of bettering their communities. Unfortunately, nonprofit organizations today are just as likely to be sued as every other for-profit corporation. There are only three states in America (Alabama, Colorado, and Delaware) that have statues to provide liability protection for charitable organizations facing a lawsuit. That's why it's crucial that your organization have nonprofit insurance to make sure that a lawsuit doesn't derail your attempts at making the world a better place.
Get covered by a company that specializes in creating unique insurance policies for non-profits.
Contact us today or get an instant quote customized for your organization in only a few minutes.