Animal Welfare Organization Insurance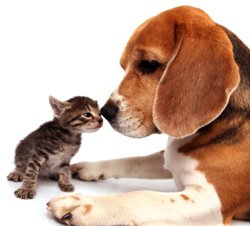 Protect Your Organization with Animal Rescue Insurance
Non-profit animal rescues and shelters have specialized insurance needs that don't fit the standard policies offered by most insurance companies. That's why you need to partner with a company that understands those needs and can provide the right insurance coverage for your budget. Gross & Company Insurance is the team for this job. We specialize in providing insurance for animal rescue organizations and other non-profits throughout the United States. Non-profits are no different than for-profit businesses in that they need protection from the many risks involved with their work.
Animal Shelter / Humane Society Questionnaire
Alliance of Non-Profit for Insurance Animal Questionnaire
Why You Need Insurance for Your Animal Rescue Organization
If you run an animal shelter or pet rescue organization, you need specialized insurance coverage to protect you, your employees, and your customers (both 2-leg and 4-leg). One accident or unhappy customer could lead to a devastating financial impact if you don't have the right protection.
Something as simple as a shelter visitor tripping over an over-eager dog or a dog bite could trigger lawsuits against your organization, potentially costing thousands of dollars to defend. With liability insurance from one of the top shelter insurance companies, Gross & Company Insurance, you can protect your animal shelter and rescue organization from the financial chaos that comes with lawsuits.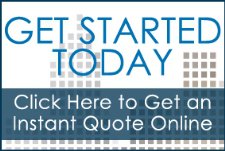 We Specialize in Non-Profit Insurance Policies
When finding the right shelter pet insurance, you need to be working with a company that has the proper knowledge of all the coverage you will need in order to get your organization the best protection. Gross & Company Insurance is one of the leading insurance companies for animal rescue organizations, specializing in non-profit insurance policies.
We're experts at finding the best insurance coverage for many organizations, including:
Animal and pet rescues
Animal shelters
Animal sanctuaries
Humane societies
Types of Animal Rescue Insurance We Provide
If you're unsure what type of animal rescue insurance you need, our insurance company is here to help you find one to suit your needs and your budget. Every organization will be slightly different, but there are a few types of coverage that almost all pet shelters will need. We offer some of the most popular insurance policies for animal rescues and shelters, including:
General Liability Insurance
Professional Liability Insurance
Special Event Insurance
Business Owner's Policy
Worker's Compensation Insurance
Umbrella Insurance
Property Insurance
Make sure your animal shelter or rescue has the means and protection necessary to continue operations should a disaster or lawsuit strike. Get your instant quote for shelter pet insurance today or contact us with any questions. We offer client-focused advice and we work for you, not your insurance company. This means that you'll not only get the best policy and rate, but you'll also receive outstanding service from our qualified insurance team.
---
Types of Animal Rescue & Shelter Insurance
There are two main types of animal rescue insurance, and both are recommended for all organizations. Our agents provide more information about these two types of coverage, or you can continue reading to learn a little more on your own. Please don't hesitate to reach out to us with any questions.
General Liability Insurance
This type of insurance covers claims for bodily injury or property damage to people not associated with your organization as a result of negligent actions for which your company is legally responsible. Most liability insurance coverage includes event coverage for off-site events such as fundraisers, award ceremonies, or adoption events. This type of coverage should be included in every plan for non-profit animal rescue insurance.
Directors and Officers Insurance for Pet and Animal Rescue Organizations and Shelters
Directors and officers insurance (also known as D&O Insurance) is an important part of any non-profit insurance portfolio because it protects your board of directors from lawsuits. Liability insurance provides protection for the organization while D&O insurance protects your board members and their assets. Your board may be sued when someone claims it used funds improperly or poorly, terminated an employee wrongly, was negligent, or harassed or mistreated an employee. If your animal rescue organization does not have D&O insurance, then it's likely your directors will have to pay for their own protection in the event of a lawsuit or other disagreement.
What is the Difference Between Board of Directors Insurance (D&O) and Liability Insurance?
Directors and officers insurance for your animal rescue or shelter provide protection for your board of directors and their assets. Liability insurance provides protection for your organization in the event of a lawsuit due to events such as dog bites, slip, and fall, or a volunteer being injured while working for your organization.
Do I Need Both Liability and D&O Insurance?
It is recommended that every non-profit, including animal rescues and shelters, have both insurance policies since these policies provide protection for different types of lawsuits. It is best to be fully protected against any type of potential claim, so you're covered in all situations.
All of the insurance agents at Gross & Company Insurance have experience in insuring non-profit organizations. We are one of the premier providers of insurance for animal rescue organizations in the United States, and we can provide you with an instant quote that is tailored to your organization's needs. We're happy to answer any questions you have regarding the insurance coverage and policies you need. And, keep in mind, that we work for you, not your insurance company, so we always have your best interests in mind.