Insurance Coverage for Nonprofit Organizations
Gross & Company Insurance's Nonprofit Coverage Options
We Are An Independent Insurance Agency Who Works for You!
Gross & Company Insurance has taken care of nonprofit organizations since 1925. We thoroughly understand the concerns and difficulties facing your nonprofit, as well as the risks faced during the day-to-day operation of your nonprofit. Our team knows how the needs of a for-profit company differ from a nonprofit and why they must be cared for differently.
We're one of the few insurance companies who deals specifically with nonprofit insurance. Although we are very experienced in handling insurance coverage for nonprofit organizations, we want to make sure we meet all of your goals and aspirations. Our process includes working with you directly to talk about your needs, so your business is completely covered. Get started today with an instant quote for your nonprofit organization's insurance plan.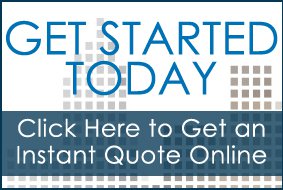 Our Insurance Coverage for Nonprofit Organizations
Like for-profit companies, nonprofit organizations have physical locations and employees, which means they often benefit from having both property and workers compensation insurance. After all, storms and flooding can damage nonprofit buildings and employees of nonprofit organizations can sustain work-related injuries just as easily as for-profit companies. However, since nonprofit organizations typically use volunteers, general liability insurance is another form of insurance protection they should look into obtaining.
Nonprofits should protect their board members by investing in directors and officers liability insurance. This coverage protects the non-profit should board member conduct result in legal action against the nonprofit. Nonprofits fall into endless categories and organizations, such as food banks, group homes, youth and human services, and Chevra Kadisha.
Some of our most typical clients include:
Religious Institutions
Churches, synagogues, temples, and other religious institutions require more protection than traditional insurance providers can offer. For instance, Gross & Company Insurance's coverage for nonprofit organizations helps when protecting against liability issues like sexual abuse or molestation. We also include specific coverage for religious spaces within the organization.
Animal Rescue Organizations & Shelters
Non-profit animal rescues and shelters have specialized insurance needs that don't fit the standard policies offered by most insurance companies. We help you get the specialized insurance coverage you need.
Schools
Schools also require robust insurance coverage transcending what traditional insurance can offer. You must ensure your educational organization against improper conduct and injuries. Schools with athletic programs also need coverage which protects the school in the event of lawsuits related to injuries sustained during athletic pursuits.
Medical Health Centers
Medical malpractice is just one of many concerns medical health centers must consider when securing insurance coverage for nonprofit organizations. Gross & Company Insurance offers plans to protect your medical staff and board of directors from the unique liability risks of your organization.
Boys and Girls Clubs, YWCAs, and YMCAs
Gross & Company Insurance protects against injuries sustained during play, as well as other insurance coverage provisions unique for organizations who cater to children. If your local Y includes a gym for adults, then we can draft a general liability plan to protect you in the event of injury.
Church Insurance: A Highly-Specialized Branch of Nonprofit Insurance
Churches, synagogues, and other religious institutes are our specialty. We understand your needs are unique and require delicate care. They also necessitate specialized and flexible insurance plans. Church insurance is just one of our insurance coverage for nonprofit organizations specialties, but we take great pride in our track record for unparalleled success.
Gross & Company Insurance takes the lead in devising unique insurance coverage plans that take into account the complex nature of running a church. In fact, only a few insurance companies in the country can claim to offer religious institution insurance.
Among the liabilities our religious nonprofit organization insurance covers include:
If your church also consists of a school, we can fold separate coverage for the school into your church insurance.
Our insurance plans include extra protection for temples, chapels, cathedrals, and other holy spaces within your organization's grounds.
We also cover aspects of church operations sometimes neglected – especially by smaller religious organizations – like automobiles, sexual misconduct, and employee benefits.
Use Our Free Online Quote Feature to Get Started
Nonprofits are often woefully under-protected by traditional insurance policies. Gross & Company Insurance is here to fix those issues with insurance coverage for nonprofit organizations. We serve clients across the United States with personalized and friendly customer service.
We build relationships with you, something our nonprofit clients always appreciate because they value personal connections. Allow us to become a trusted friend while delivering robust and ironclad insurance coverage to service your unique needs.
Contact Gross & Company Insurance today. If you want a general idea of what your coverage requirements will cost, our website has an online quote feature for your convenience.