Directors & Officers (D&O) Insurance for NonProfit Organizations
Liability Insurance for Directors and Officers
Successfully running an organization—whether it's a private business or a non-profit—is always a complicated affair. In addition to performing your normal daily functions, you and your colleagues have to constantly be wary of legal action from individuals or other organizations.
Given your demanding schedule, you may not always be aware that your actions or decisions could cause offense to others. To protect yourself and your organization from litigation, it's advisable to purchase directors and officers (D&O) insurance from Gross & Co. Insurance. We've been providing nonprofit organizations with coverage for nearly 90 years.
Directors and Officers Insurance Basics
D&O insurance is a type of liability insurance designed to protect directors, officers, or other high-up managerial personnel within an organization. Since these individuals are responsible for making big decisions that impact their employees and the general public, they often shoulder the blame when things go wrong. Indemnification, or reimbursement for D&O insurance covers the cost of defense when a lawsuit is filed.
Risk Management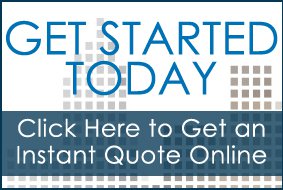 As a business leader, part of your responsibility to your employees and shareholders involves the management of risk. Taking out a D&O insurance policy is an excellent way to hedge your bets and prevent your organization from going bankrupt after an unfortunate mistake. D&O insurance doesn't give your organization license to act responsibly, but it can help cover the losses sustained during certain legal proceedings.
Organizations That Could Benefit from D&O Insurance
Most enormous companies have D&O insurance as an extra measure of protection against litigation. However, virtually all types of organizations are at risk of D&O exposure, including the following.
Non-Profit Organizations: Though most non-profit organizations mean well, they still manage to upset certain individuals and entities. If you have a non-profit organization, consider seeking the protection afforded by D&O insurance.
Community Associations: A community association is charged with making decisions based on the best interests of their neighborhood or building. However, some people may not agree with these decisions and seek legal recourse.
Private Companies: D&O insurance is most commonly associated with private companies. If your board of directors makes a costly mistake, it's good to have a D&O insurance policy to help mitigate losses.
The US is filled with all kinds of organizations—all of which should have ample protection from litigation.
Gross & Co Insurance is proud to provide directors and officers insurance across the US. Call our office at (212) 620-0922 to speak with one of our skilled insurance agents or get an instant quote in minutes online!
Why Choose Gross & Company Insurance for Your D&O Insurance Coverage?
For almost 100 years, we have been providing insurance coverage for non-profits across the United States out of our New Jersey office. Here's a few reasons to choose our company for your insurance needs.
We work for you not your insurance company
We specialize in non-profit organization insurance
We offer full coverage at competitive prices
We can work wtih organizations across the United States
We are a service oriented firm that offers client focused advice
We create coverage customized to fit your needs
Rising Claims for Non-Profit D&O Coverage
The board of a nonprofit faces the same risk of personal financial loss as the directors and officers of privately-held corporations. Financial-based claims can come from many different claimants, and it's not unusual to see seven-figure losses resulting from such claims made against directors and officers of corporations and nonprofits. Although this video was intended for insurance carriers, it does shine a light on the fact that claims made against directors and officers have been rising as of late—which means your personal risk is rising, too.
D&O liability insurance coverage can round out your nonprofit's general liability insurance policy by protecting yourself, fellow board members, and your organization as a whole from financial ruin in the event of a lawsuit.
For more information on D&O Insurance, check out some of our blogs: