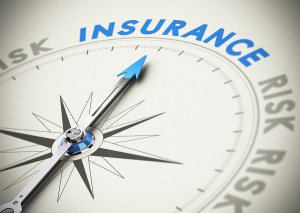 Non-profits perform a valuable service for countless numbers of people all around the world. Unfortunately, the good deeds of the directors and officers of non-profit organizations isn't enough to protect them from litigation. Whenever you are involved in making decisions that affect other people or organizations, those decisions can come back to haunt you if they cause harm or loss of any kind. The good news is that decision-makers of your organization can obtain protection for litigation with directors and officer (D&O) insurance in New York City. Here are some reasons why D&O insurance is important for your non-profit organization.
Protects Against Personal Litigation
The most obvious benefit of D&O insurance is that protects directors and officers from personal liability arising from the fiduciary duty to third parties. Directors and officers who are accused of neglect, misconduct, or mismanagement of organization resources can be on the hook for millions of dollars in fines and damages. D&O insurance effectively indemnifies directors and officers from personal litigation for any alleged misconduct or mismanagement.
Retains Quality Directors and Officers
If you want to run a successful non-profit, you need the best and brightest men and women at the helm. D&O insurance can show these individuals that you value their leadership and their value to the organization, which in turn may help your non-profit retain the directors and officers who will shape the future of the organization.
Favorable Market Conditions
The good news for non-profit organizations is that now is an excellent time to purchase D&O liability insurance. Pricing has significantly softened the past few years thanks to increased capacity, more sophisticated underwriting tools, and a recent decreasing trend in claims. Talk to your non-profit insurance provider in New York City to get a quote on D&O insurance.