We at Gross Insurance do our very best to make sure you, our customer, is happy. We'll go out of our way to help you. If you like what we've done for you then help us out by leaving us a positive review on our Google Plus page so that we can help others just like you!


If you oversee a nonprofit organization, it's crucial that you work with an insurance company in New York City that specializes in providing insurance coverage for nonprofits . There are a lot of myths surrounding insurance and nonprofits, many of which are commonly accepted despite the prevailing evidence against such misinformation.
One of the most prominent myths is that state laws protect charitable organizations against the threat of lawsuits. Only three states in the U.S. have adopted model statutes that provide liability protection to nonprofits, and New York is not one of them. Nonprofits also believe that the only insurance policy required is a general liability policy. However, these policies only cover basic exposure, such as premises and operations. There is also the myth that the right insurance policy is the cheapest. You must first determine your organization's potential exposure to loss and then seek coverage from a nonprofit insurance provider in NYC appropriate for that exposure.

Board members are tasked with overseeing the continued success of an organization. These individuals are particularly crucial to nonprofit organizations, which typically operate on a smaller budget and do not have as steady income streams as for-profit companies. When selecting board members, try to find individuals who will fit best within the organization and bring real passion to what the organization does. This video from the Stanford Graduate School of Business provides insights into choosing a nonprofit board.
Whomever you choose to serve on the board and oversee the day-to-day operations of your nonprofit organization, make sure your board members (and your organization) are protected with a directors and officers insurance policy. D&O insurance in New York City protects directors, officers, and other executive decision-makers within an organization. Contact an insurance company that specializes in nonprofit insurance to learn about the D&O coverage required for your organization.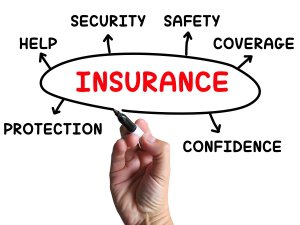 Like the officers and directors of for-profit companies, the officers and directors of non-profit organizations have fiduciary responsibilities. This means that non-profit board members may be required to defend themselves against claims of wrongful or tortious conduct, and may also face substantial liability exposure. D&O insurance in New York City can certainly limit the risk for non-profit directors and officers, but there are exclusions to every policy. Exact coverage varies from policy to policy, but here is a look at some of the general exclusions of most D&O policies.
Knowledge Exclusion
A common exclusion is the knowledge exclusion, which excludes coverage in the event that a policyholder had knowledge of facts and/or circumstances at the start of the policy that might reasonably be expected to result in a claim. However, the fact that the knowledge exclusions may exclude coverage for one claim does not necessarily mean that other claims in the same proceeding are also excluded from coverage.
Personal Profit and Fraud Exclusions
Most D&O insurance providers usually exclude coverage for claims arising out of circumstances where the policyholder is trying to obtain a personal profit. D&O policies also do not cover claims resulting from fraud, dishonesty, or criminal or intentional misconduct by a director or officer. Expanded claim endorsements may be available by your New York City D&O insurance provider to expand the claims covered by the policy.
Insured vs. Insured Exclusion
Another common exclusion is one that denies coverage if one insured party sues another insured party. This exclusion prevents an officer or director from looking to the policy if one or more claims arise in the context of litigation between or among persons or entities included in the D&O policy. The insured vs. insured exclusion also denies coverage for claims between the institution and its own officers and directors.

Property insurance can protect your nonprofit organization should you experience a fire flood, or other natural disaster. General liability insurance is key if a volunteer trips and suffers a fracture at your offices. D&O insurance may prove invaluable for a wider range of unanticipated events, such as the following scenarios. If you do not currently have directors & officers liability insurance in New York City, talk to a nonprofit insurance company about getting this essential coverage product.
Breach of Contract
D&O liability insurance could be critical for a number of circumstances. One common situation is legal action taken by a partner with whom your nonprofit does business. Nonprofits often foster relationships with other organizations that can help them further their goals. In some cases, it may be another nonprofit with similar objectives. It may also involve a vendor that offers its products or services at a reduced cost. If a company or organization believes that your nonprofit violated a contract, it may file a lawsuit against your organization.
Member Misconduct
Member misconduct can involve many alleged indiscretions ranging from discrimination to mismanagement. Nonprofit D&O liability insurance is the very type of insurance coverage necessary when any claims of misconduct are made against someone who is a board member for your nonprofit. Given the considerable damages that may be sought for circumstances involving discrimination or wrongful termination, it's important to have D&O insurance to protect the financial interests of your nonprofit.
Misuse of Donations
Nonprofits are often only as effective as the donations they can raise toward their goals. Donations serve to pay the wages of the employees that work at your nonprofit, further research for your cause, and even fund events to gain greater awareness of your nonprofit's mission. Should any person suspect that the donations given to your nonprofit are being used for objectives that do not support the aims of your organization, a lawsuit may result. In such cases, D&O liability insurance can offset the costs of defending your nonprofit and its board members against such claims.

Most non-profit companies have general liability insurance, but many don't know that this kind of insurance still leaves them vulnerable. Without directors' and officers' liability insurance, or D&O insurance, company directors and officers can be personally sued and held liable in lawsuits against the non-profit. There is a long list of reasons why directors and officers could be sued, ranging from misrepresentation of company assets to harassment of volunteers or employees. Liability insurance will not protect the personal assets of your directors and officers, which is why many people demand D&O insurance when they are hired. Find out more about D&O insurance in this infographic from Gross & Company Insurance in New York City . For affordable non-profit insurance and a D&O insurance quote, contact our offices. Please share this useful information with other non-profit groups so they too can be shielded from the risks associated with legal costs and settlements.