Are you a nonprofit organization looking for D&O insurance in New York City or any other city in the U.S.? At Gross & Company Insurance, we specialize in providing nonprofit insurance such as directors and officers insurance—also known as D&O coverage. To learn more about what D&O coverage entails, watch this video clip.
To explain D&O insurance, you must know that officers and directors can be held responsible when they devalue the stocks of a nonprofit organization. D&O insurance is a policy that provides, up to a limit, the defense costs of officers and directors in the event that they are sued. It's important to note that this type of coverage is not included in general liability insurance. Talk to an insurance broker to find out what type of insurance and deductible amount would be best for your nonprofit organization.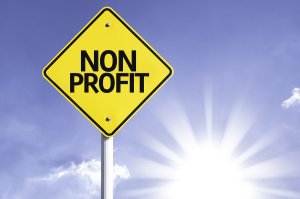 Directors and officers liability insurance, also known as D&O insurance, is considered one of the most important types of insurance for nonprofits. Officers and directors of nonprofit boards have special responsibilities, such as the duty of care and the duty of loyalty, to advance the charitable goals of the nonprofit and protect their assets. Any allegations of misconduct may require officers and directors to defend themselves in court or face considerable liability exposure. Duty of care standards imposed on officers and directors of nonprofits have tightened in recent years. To protect yourself and your nonprofit organization, read below to learn about the three primary types of D&O insurance in New York City and other U.S. cities.
Insuring Agreement A Coverage
Also known as A-Side coverage, this type of insurance covers the right of directors and officers to receive payment from the insurance company for defense costs and liability in the event of a lawsuit, provided they do not have a right to be indemnified, or indemnification is not available due to insolvency.
Insuring Agreement B Coverage
Sometimes referred to as B-Side coverage, this insurance covers the nonprofit surrounding reimbursement for money paid to satisfy indemnification claims that the directors and officers may make against the nonprofit. To receive coverage, these indemnification claims must be made against the nonprofit under corporate law or the organizing documents of the nonprofit.
Insuring Agreement C Coverage
Insuring Agreement C Coverage, also called C-Side coverage or entity coverage, is the third type of D&O insurance . It provides insurance for the nonprofit entity for its own wrongful acts. Typically this insurance is purchased to cover security claims and to avoid an allocation of benefits between the nonprofit and its officers and directors. Insurance companies can provide one or more of these types of D&O insurance policies.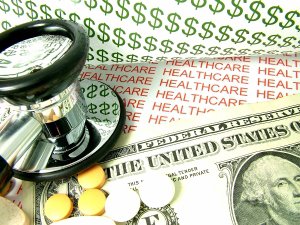 Did you know that, according to the Council of Nonprofits, more than 10 percent of workers in the United States are employed by a tax-exempt nonprofit employer? If you are an employer at a nonprofit organization, then you already know how important health insurance benefits are to attracting and retaining employees. In this article, we will discuss why the Affordable Care Act matters to nonprofits, and the options available for group health insurance for nonprofits in New York City . And for more information about the general insurance and other types of coverage we offer nonprofits, please call us or browse our website.
Affordable Care Act Health Insurance Provisions
The Affordable Care Act makes health insurance more accessible and affordable for more U.S. employees. Under the Affordable Care Act's shared responsibility provisions, employers with 50 or more full-time employees are encouraged to provide a minimum level of insurance to their full-time employees. Businesses that fall under this description but that do not offer health insurance to their full-time employees may incur a penalty.
Small Business Health Care Tax Credit
Tax-exempt nonprofits with fewer than 25 employees may be eligible to receive a Small Business Health Care Tax Credit. If the employer is paying insurance premiums for employees' health insurance, then the employer can receive a credit in the form of a refund on quarterly payments to the IRS. The refund will be equal to 35 percent of the expenses paid by the employer towards employee health insurance premiums. It is possible to file for this credit retroactively if your nonprofit was eligible in past years, but the refund may be equal to 25 percent of the expenses paid for years 2010-2013.
Identifying the Best Options for Group Health Insurance for Nonprofits
Tax-exempt nonprofits with 50 or fewer employees are eligible to shop for and purchase health insurance through health insurance marketplaces online. In many cases, however, you can find a fantastic deal on group health insurance for your nonprofit by contacting Gross & Company. We have 90 years of experience serving nonprofit companies in the U.S.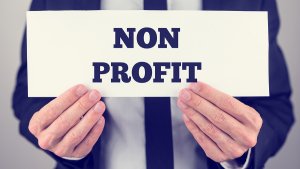 These days, many prospective employees interviewing at multiple companies want to see that insurance benefits are part of the employment package. If you are an employer at a nonprofit organization, purchasing group nonprofit insurance can help your organization attract and retain employees. Fortunately, there is a tax credit available to some nonprofit organizations that helps pay for employee health insurance. Read on to find out if your nonprofit qualifies for the Small Business Insurance Tax Credit.
If your tax-exempt nonprofit organization has fewer than 25 full-time employees, pays average annual wages of less than $50,000 to employees, and pays at least half of the cost of health insurance for employees, then it may be eligible for the tax credit. Nonprofits with 10 or fewer employees as well as an average annual wage of less than $25,000 may qualify for the credit too. To learn more about general insurance, group health insurance for nonprofits, and tax credits, contact Gross & Company today.

Hey we're always excited to hear from our happy customers! If you've had a positive experience with us then review us on our Google Plus page!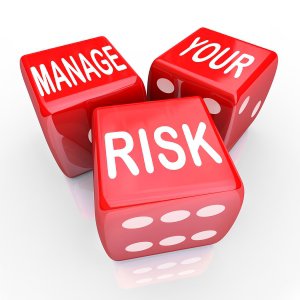 As the head of a non-profit organization, you make it your life's work to take care of others. However, that doesn't mean you should neglect to take care of yourself. In the event that your organization is sued, liability insurance will protect you and the non-profit from financial ruin. Here is a look at the liability insurance needs for non-profit organizations. Contact an insurance provider in New York City that specializes in non-profit insurance policies .
General Liability
This type of liability coverage protects your organization against allegations that someone suffered personal injury or property damage arising from your premises, your operations, or your products (if applicable). When shopping for general liability insurance, the amount of coverage will depend on a number of different factors used to measure your organization's risk, such as square footage, receipts, and payroll. Schedule a consultation with an insurance provider in NYC to learn how much coverage is appropriate for your organization.
Volunteer Liability
Most non-profits rely on volunteers on a daily basis. If your organization accepts volunteer work, make sure that your general liability policy includes coverage for bodily injury and property damage specifically by non-employees. However, your organization may also choose to insure volunteers separately to protect the organization's own available limits. Your non-profit insurance provider can recommend the right volunteer liability insurance coverage for your organization.
Directors and Officers Liability
The directors and officers of non-profit organizations face virtually the same exposures to lawsuits as corporate executives. If your organization is ever sued for wrongful acts, you and other executive members could be held personally responsible for mismanagement of the organization and its resources. Such lawsuits are not covered by general liability insurance, which is why you should take out a directors and officers (D&O) insurance policy in addition to general liability coverage.