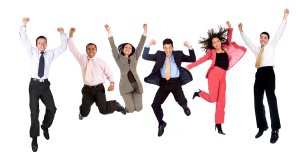 Directors and officers (D&O) insurance protects decision-making executives and personnel in the event they are personally sued by investors, employees, vendors, volunteers, and other such parties. Directors and officers can be sued for any number of reasons, even those who serve a non-profit. To protect yourself and other board members from personal loss resulting from litigation, contact a non-profit insurance provider in New York City about D&O liability insurance. Here are a few facts that highlight the importance of obtaining D&O insurance.
Organizations of Any Size Can be Sued
It doesn't matter how small your non-profit is, organizations of any size can be sued for wrongdoing. D&O liability insurance is especially helpful for small non-profits since directors and officers of small organizations typically don't have the resources the successfully fight litigation on their own, namely time and money.
General Liability Insurance Usually Doesn't Cover D&O Claims
Take a good look at your non-profit's general liability insurance policy—chances are you'll find that it doesn't protect directors and officers in the event they are sued. Most general and umbrella liability insurance policies exclude D&O coverage, so be sure to add D&O insurance to fully protect yourself, your board, and your organization.
D&O Lawsuits are Expensive
It can be difficult for non-profits to justify the added expense of D&O liability insurance, but not when you consider the average cost to settle and/or litigate D&O lawsuits is $225,682. That's just the average; some D&O lawsuits have exceeded $5 million. A D&O liability insurance policy is a small price to pay to protect yourself and your fellow board members from personal and financial ruin.
D&O Liability Insurance Attracts the Best Talent
If you want your non-profit organization to grow, you need to attract the best executive talent. Smart, savvy executives understand the personal risk they assume as directors or officers, which is why the very best and brightest will demand D&O coverage as a condition of serving your non-profit. Even if D&O insurance isn't a condition of their employment, it tells prospective directors and officers that you care about protecting their personal assets.

The board of a nonprofit faces the same risk of personal financial loss as the directors and officers of privately-held corporations. Financial-based claims can come from many different claimants, and it's not unusual to see seven-figure losses resulting from such claims made against directors and officers of corporations and nonprofits. Although this video was intended for insurance carriers, it does shine a light on the fact that claims made against directors and officers have been rising as of late—which means your personal risk is rising, too.
D&O liability insurance coverage can round out your nonprofit's general liability insurance policy by protecting yourself, fellow board members, and your organization as a whole from financial ruin in the event of a lawsuit. Contact an insurance provider in New York City that specializes in D&O liability insurance for nonprofits to learn more.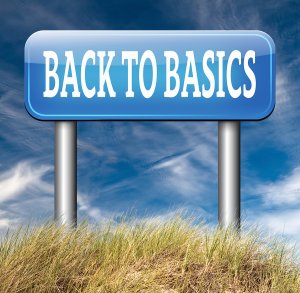 Most nonprofits understand the value and importance of general liability insurance, especially given the litigious nature of our country. Unfortunately, the same can't always be said about Directors and Officers (D&O) insurance. The men and women who run nonprofit organizations are just as likely to face litigation as board members of for-profit corporations, but very few are actually protected against such an event. To protect yourself, your board members, and your organization from financial ruin, it's advisable to purchase D&O liability insurance from a company that provides insurance for nonprofits in NYC. This brief overview of D&O liability insurance will help you get started as you shop around for a policy that fits your needs.
Types of Coverage
All D&O liability insurance policies cover directors, officers, and possible a few key, high-level employees. When purchasing D&O liability insurance, you'll need to choose the right type of coverage to meet your organization's specific insurance needs. A-Side Coverage provides defense costs and liability to directors and officers in the event of a lawsuit. B-Side Coverage reimburses a nonprofit the money paid to satisfy indemnification claims made against your nonprofit. C-Side Coverage, or Entity Coverage, provides insurance for the nonprofit entity as a whole for any wrongful acts or misdoing that results in litigation.
Exclusions
To make sure your nonprofit organization is protected from threats on all sides, it's important that you are aware of what's not included in D&O liability insurance as much as you are aware of what is included. For example, many D&O policies exclude employment-related claims and non-pecuniary actions, so your organization will need to purchase separate insurance policies if there is a real concern about these and other types of excluded actions. Your nonprofit insurance broker or agent can help you customize a full set of policies, including D&O liability insurance and general liability insurance, to protect yourself and organization from financial ruin.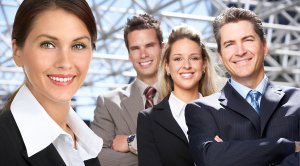 While some people believe that nonprofit organizations are exempt from lawsuits due to charitable immunity, the reality is that nonprofit insurance in New York City is very important for both the organization and its directors and officers. Although D&O insurance may not be necessary in every case, it can be a very important element in many others. Read on if you are wondering if your nonprofit should insure your directors and officers.
Director and Officer Liability
One of the most important aspects of running a business—nonprofit or otherwise—is being able to protect yourself in the event that a customer, investor, or other entity files a lawsuit. Depending on your specific situation and the roles of your directors and officers in making business decisions, these individual positions may be sued as well. Directors and officers held to certain standards when it comes to appropriating funds, following hiring practices, and generally abiding by workplace laws. In situations where there is bankruptcy, employee layoff, or unfair hiring, directors and officers may be directly targeted for their failure to meet their professional responsibilities. If you believe that your directors and officers may be vulnerable to such a threat, D&O liability insurance may be applicable in your case.
Affordability of Coverage
D&O liability insurance can vary greatly when it comes to price, and the rates depend on an array of factors. One important factor is risk; while high-risk companies may pay a substantial amount of money for D&O liability insurance premiums each year, low-risk companies may find this type of coverage at a significant discount. If your nonprofit is a small, private company, then you may very well find room in the budget to cover your directors and officers.
Purchasing a Policy
If you have determined that it may be in your best interest to secure D&O liability insurance for your nonprofit organization, it is a good idea to speak with a nonprofit insurance broker or agent who can help you decide exactly what type of coverage best fits your needs. Keep in mind that D&O insurance can sometimes cover your organization in addition to its directors and officers.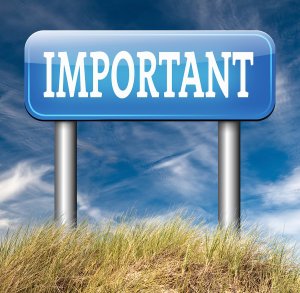 Non-profit organizations do a lot of good for a lot of people, but that doesn't mean can't be sued or held financially responsible for loss or personal injury. For the men and women who oversee these organizations, directors and officers insurance (D&O) provides protection against litigation and personal financial ruin. D&O insurance policies in New York City can be customized to suit your needs and the needs of your organization, so work closely with an insurance provider and ask the following questions to make sure you get the right level of protection.
What are the Defense Cost Provisions?
All D&O insurance provides coverage for defense expenses, but how defense cost provisions are provided to policyholders varies from policy to policy. Some D&O policies provide that defense costs and expenses will only be reimbursed after the matter is resolved, while others provide that defense costs and expenses are only reimbursed on a periodic basis. A policy that "advances" defense costs on a current or quarterly basis will pay defense costs and expenses as they are incurred.
Is Coverage Still Available in the Event of a Merger or Acquisition?
"Tail" policies are generally available to provide coverage in the event of a merger or acquisition until the end of the policy period. Some D&O policies have automatic tail coverage available after an acquisition, while others may need to be negotiated. Ask your NYC D&O insurance provider about tail policies and specific terms of coverage.
Can Anything be Done to Expand the Claims Covered by D&O Insurance?
Many insurers offer endorsements that broaden the definition of a "covered claim," which typically is defined to mean letters, civil complaints, and formal administrative or regulatory proceedings. Check with your provider to find out if expanded claim endorsements are available to cover arbitration, criminal indictments and investigations, subpoenas, and other claims.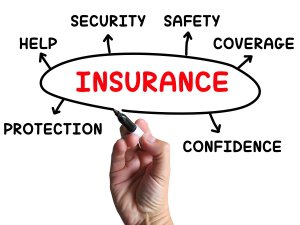 Like the officers and directors of for-profit companies, the officers and directors of non-profit organizations have fiduciary responsibilities. This means that non-profit board members may be required to defend themselves against claims of wrongful or tortious conduct, and may also face substantial liability exposure. D&O insurance in New York City can certainly limit the risk for non-profit directors and officers, but there are exclusions to every policy. Exact coverage varies from policy to policy, but here is a look at some of the general exclusions of most D&O policies.
Knowledge Exclusion
A common exclusion is the knowledge exclusion, which excludes coverage in the event that a policyholder had knowledge of facts and/or circumstances at the start of the policy that might reasonably be expected to result in a claim. However, the fact that the knowledge exclusions may exclude coverage for one claim does not necessarily mean that other claims in the same proceeding are also excluded from coverage.
Personal Profit and Fraud Exclusions
Most D&O insurance providers usually exclude coverage for claims arising out of circumstances where the policyholder is trying to obtain a personal profit. D&O policies also do not cover claims resulting from fraud, dishonesty, or criminal or intentional misconduct by a director or officer. Expanded claim endorsements may be available by your New York City D&O insurance provider to expand the claims covered by the policy.
Insured vs. Insured Exclusion
Another common exclusion is one that denies coverage if one insured party sues another insured party. This exclusion prevents an officer or director from looking to the policy if one or more claims arise in the context of litigation between or among persons or entities included in the D&O policy. The insured vs. insured exclusion also denies coverage for claims between the institution and its own officers and directors.

Property insurance can protect your nonprofit organization should you experience a fire flood, or other natural disaster. General liability insurance is key if a volunteer trips and suffers a fracture at your offices. D&O insurance may prove invaluable for a wider range of unanticipated events, such as the following scenarios. If you do not currently have directors & officers liability insurance in New York City, talk to a nonprofit insurance company about getting this essential coverage product.
Breach of Contract
D&O liability insurance could be critical for a number of circumstances. One common situation is legal action taken by a partner with whom your nonprofit does business. Nonprofits often foster relationships with other organizations that can help them further their goals. In some cases, it may be another nonprofit with similar objectives. It may also involve a vendor that offers its products or services at a reduced cost. If a company or organization believes that your nonprofit violated a contract, it may file a lawsuit against your organization.
Member Misconduct
Member misconduct can involve many alleged indiscretions ranging from discrimination to mismanagement. Nonprofit D&O liability insurance is the very type of insurance coverage necessary when any claims of misconduct are made against someone who is a board member for your nonprofit. Given the considerable damages that may be sought for circumstances involving discrimination or wrongful termination, it's important to have D&O insurance to protect the financial interests of your nonprofit.
Misuse of Donations
Nonprofits are often only as effective as the donations they can raise toward their goals. Donations serve to pay the wages of the employees that work at your nonprofit, further research for your cause, and even fund events to gain greater awareness of your nonprofit's mission. Should any person suspect that the donations given to your nonprofit are being used for objectives that do not support the aims of your organization, a lawsuit may result. In such cases, D&O liability insurance can offset the costs of defending your nonprofit and its board members against such claims.

Most non-profit companies have general liability insurance, but many don't know that this kind of insurance still leaves them vulnerable. Without directors' and officers' liability insurance, or D&O insurance, company directors and officers can be personally sued and held liable in lawsuits against the non-profit. There is a long list of reasons why directors and officers could be sued, ranging from misrepresentation of company assets to harassment of volunteers or employees. Liability insurance will not protect the personal assets of your directors and officers, which is why many people demand D&O insurance when they are hired. Find out more about D&O insurance in this infographic from Gross & Company Insurance in New York City . For affordable non-profit insurance and a D&O insurance quote, contact our offices. Please share this useful information with other non-profit groups so they too can be shielded from the risks associated with legal costs and settlements.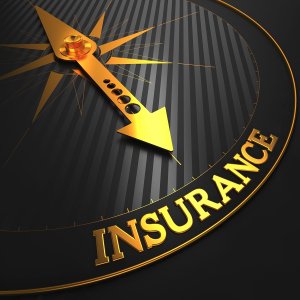 Nonprofit insurance in New York City can be very similar to the liability insurance necessary for a commercial enterprise. Like a major corporation, nonprofits typically have physical locations and employees. Because buildings can suffer damage, and employees can get hurt on the job, nonprofit insurance companies often recommend both property insurance and workers compensation insurance. Nonprofits frequently have volunteers and other guests on their premises as well, making general liability insurance another essential form of protection should someone suffer an injury while at a nonprofit.
Insurance for nonprofits should also include D&O insurance coverage. Nonprofit directors and officers liability insurance can help to protect board members should legal action be taken against them for activities relating to their nonprofit. To ensure that your nonprofit organization has the full protection it needs from unforeseen circumstances, contact a nonprofit insurance company that can assess your coverage requirements.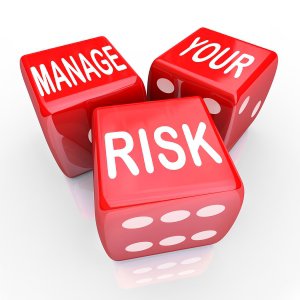 D&O liability insurance in New York City is a critical form of financial protection that can safeguard nonprofits big and small from the substantial financial fallout that even a single lawsuit could bring. The goal of many nonprofits is to aid the demographics that they serve. The various objectives of these nonprofits attract individuals with likeminded passions, and in some cases, these people eventually become board members. Though board members may have the wellbeing of their respective nonprofits at heart, any number of circumstances can lead to legal action that threatens both their financial security and that of their respective nonprofits.
Poor Fiscal Expertise
It often takes substantial economic acumen to run an effective nonprofit. As well intentioned as a nonprofit's board of directors and officers may be, they may make poor monetary decisions because they lack the required financial prowess. In some cases, these decisions may trigger a lawsuit holding these individuals responsible for their actions. Liability insurance can see to it that a nonprofit has the monetary protection it needs to weather such a situation.
Minimal Regulation
Further complicating the roles of nonprofit board members is the common lack of regulation over their activities. Many nonprofits thrive only because of the personal dedication that their board members, volunteers, and employees have toward a mutual goal. They often are left to their own devices when it involves making decisions for the benefit of the nonprofit. Without informed guidance from knowledgeable financial advisors, they may make choices that could risk a future lawsuit, making nonprofit directors and officers liability insurance a mandatory measure of protection.
Considerable Legal Expense
Whether taken against a single individual or large corporation, legal action can put the financial security of the defendant in great peril. Even outside of damages that may be due to those pursuing a lawsuit, it make take thousands of dollars to get the representation necessary to defend a nonprofit and its board members against the claims of a plaintiff. Directors & officers liability insurance could mean the difference between successfully navigating a lawsuit and surrendering all financial assets because of it. Regardless of the size of a nonprofit or its board of directors and officers, every nonprofit organization should secure an appropriate amount of D&O insurance.