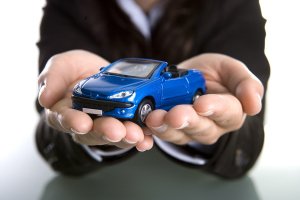 As a business owner, you need the same insurance coverage (if not more) for the cars, trucks, and vans in your fleet as you do for your personal vehicles. Most general liability insurance plans for businesses and non-profits don't typically provider coverage for vehicles, so you must purchase auto insurance separately. To help protect your vehicles, your employees, and your bottom line, here is a guide to purchasing auto insurance for non-profits and businesses .
Scope of Coverage
The scope of coverage can either be broad or narrow, depending on which vehicles you cover to choose. In general, you have three options for which vehicles you choose to cover. Your auto insurance policy can cover all vehicles your business or organization owns, all vehicles your business owns, hires, or leases, or all vehicles used for the business, including autos that your organization does not own, hire, or lease.
Separately Scheduled Coverage
Each vehicle included in your auto insurance policy can be separately scheduled on your policy along with corresponding coverages. This means you can choose different coverages for various vehicles depending on the type of vehicle, how it is used, and who drives it. Your non-profit insurance provider can help you select the right type of coverage for each vehicle in your fleet.
Physical Damage Coverage
Business and non-profit auto insurance policies include three types of physical damage coverage: Collision, comprehensive, and specified. Collision covers the losses that result from the collision of a covered vehicle with any stationary or moving object. Comprehensive coverage provides for losses from any cause except collision and overturn, both of which are insured under collision coverage. Specified coverage insures against many of the same perils as comprehensive, but it has a lower premium since it covers only those things specifically named in the policy.

As a nonprofit, your organization may have different goals than your for-profit counterparts, but you share the same risks. Nonprofit status doesn't reduce your exposure to property damage expenses or even lawsuits against your directors and officers. This is why having the right kind of group nonprofit insurance is so important. You need policies to cover your property, worker's compensation, general liability, and auto insurance. One of the most crucial forms of coverage for a nonprofit to have is directors and officers liability insurance. D&O insurance helps your nonprofit pay the costs of defending your board members from charges associated with their handling of the organization. Learn more in this infographic from Gross & Company Insurance, offering group nonprofit insurance in New York City . Share this information with your board and other nonprofits to ensure that everyone has the right protection when striving to realize their missions.

Even if your organization is not-for-profit, you can still benefit from something called business insurance. Basically, business insurance is any umbrella liability insurance policy that protects your organization and key executive members in the event of financial difficulty or loss. Examples of business insurance include Business Auto Liability, Employee Benefits Liability, Sexual Harassment Liability, and Directors & Officers (D&O) Liability.
Watch this video to learn about the basics of business insurance. If you run a non-profit organization in New York City, speak with a company that specializes in non-profit insurance policies. Non-profit insurance needs differ from those of private and publicly traded businesses, so speak to someone who understands the specific insurance needs of a non-profit organization.