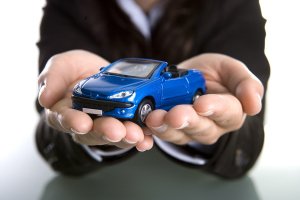 As a business owner, you need the same insurance coverage (if not more) for the cars, trucks, and vans in your fleet as you do for your personal vehicles. Most general liability insurance plans for businesses and non-profits don't typically provider coverage for vehicles, so you must purchase auto insurance separately. To help protect your vehicles, your employees, and your bottom line, here is a guide to purchasing auto insurance for non-profits and businesses .
Scope of Coverage
The scope of coverage can either be broad or narrow, depending on which vehicles you cover to choose. In general, you have three options for which vehicles you choose to cover. Your auto insurance policy can cover all vehicles your business or organization owns, all vehicles your business owns, hires, or leases, or all vehicles used for the business, including autos that your organization does not own, hire, or lease.
Separately Scheduled Coverage
Each vehicle included in your auto insurance policy can be separately scheduled on your policy along with corresponding coverages. This means you can choose different coverages for various vehicles depending on the type of vehicle, how it is used, and who drives it. Your non-profit insurance provider can help you select the right type of coverage for each vehicle in your fleet.
Physical Damage Coverage
Business and non-profit auto insurance policies include three types of physical damage coverage: Collision, comprehensive, and specified. Collision covers the losses that result from the collision of a covered vehicle with any stationary or moving object. Comprehensive coverage provides for losses from any cause except collision and overturn, both of which are insured under collision coverage. Specified coverage insures against many of the same perils as comprehensive, but it has a lower premium since it covers only those things specifically named in the policy.