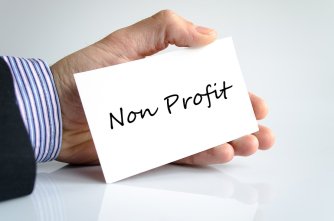 While nonprofit insurance is a valuable thing to have, many nonprofits forego this coverage for a variety of reasons. However, insurance for nonprofits helps your company find new employees to hire as well as retain the people that you currently employ. Keep reading if you are interested in taking a look at some of the most important factors to consider before choosing nonprofit insurance.
Financial Flexibility
One of the factors you should think about before choosing whether or not to purchase nonprofit insurance is your financial flexibility. Companies that bring in plenty of money might not have a problem offering their employees nonprofit insurance in the form of extensive health benefits. If you have a smaller company that employs few people, however, you may not have the budget for this type of insurance. Unfortunately, this means that some talented individuals may be less likely to work for your company because nonprofit insurance is a significant attractor of employees. It is important to assess your finances and work with a professional who can determine whether or not you have the financial room for nonprofit insurance.
Inclusion of Health Benefits
Once you have acquired a realistic idea of your financial situation, you can then decide whether or not to offer your employees health benefits. Again, this typically depends on the ability to provide nonprofit insurance rather than the willingness to do so because of the undeniable advantages that this type of insurance offers all parties. When a new hire considers his or her compensation, the person will look at the health benefits in addition to the paycheck.
Type of Coverage
If you have decided that you do have the ability to offer your employees health benefits, the next step is to determine exactly how you will go about doing so. Modern times have made several strategies available and popular including group health insurance plans and defined contribution health insurance plans. Group health insurance typically covers the employee as well as his or her family, while the latter is more like an allowance for employees.
GET AN INSTANT INSURANCE COVERAGE QUOTE!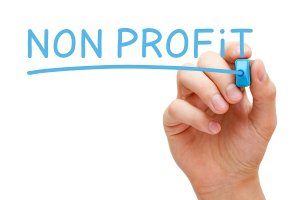 Even though nonprofits do tremendous good in the world, they are equally as exposed to risk as individuals and corporations. For this reason it's important that every nonprofit protect itself and its interests with nonprofit insurance . This article briefly touches on some of the most important components of nonprofit insurance, including general liability and D&O insurance. Because every organization's insurance needs are different, speak with an insurance agent or broker in New York City who understands the complexities of insuring a nonprofit.
General Liability
Every nonprofit needs a general liability policy, which protects your organization against claims of personal injury and/or property damage. An insurance agent can help measure your organization's risk and determine the amount of coverage your organization needs. Some factors used to measure risk and determine coverage include square footage, receipts, and the number of members or participants in your organization. If you are concerned that your general liability policy does not provide adequate coverage, you can take out an umbrella liability policy which provides additional limits (typically in incremental limits of $1 million).
Directors and Officers Liability
Directors and officers (D&O) liability insurance protects board members from personal financial loss resulting from litigation. Because directors and officers are typically sued for acts that result in financial damages and not bodily injury or property damage, these claims typically aren't covered by general liability insurance. A broadly written D&O liability policy will cover a wide number of different allegations to minimize risk exposure.
Automotive Liability
Even if your nonprofit doesn't have its own fleet, you still need an automotive liability policy. Automotive liability insurance will protect your organization against third-party claims when employees or volunteers are involved and at fault in an accident while driving their personal vehicles on behalf of your nonprofit. Automotive liability insurance also provides protection for any vehicles your organization rents or leases.
GET AN INSTANT INSURANCE COVERAGE QUOTE!

As your nonprofit grows, so too does the number of problems your organization will face. That's why one of the most important steps in creating a successful, wide-reaching nonprofit is to purchase nonprofit liability insurance. A nonprofit insurance policy will help your organization stay afloat in the event of an injury, accident, or in the event that a lawsuit is filed against your nonprofit or its board members. Watch this video to hear more about the importance of liability insurance for nonprofits.
If you oversee a non-profit organization, you can't afford not to purchase liability insurance. To make sure you find a suitable insurance policy that meets your organization's unique needs, consult with an insurance firm that specializes in nonprofit insurance . An insurance company that works with nonprofits is better suited to help you design a policy that fully protects your charitable organizations.
GET AN INSTANT INSURANCE COVERAGE QUOTE!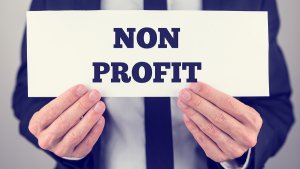 The short answer: Every non-profit organization needs insurance coverage. Regardless of your organization's aim or size, liability insurance is a safeguard against financial ruin that can possibly shut down your non-profit for good. That's why non-profit insurance providers in New York City work all sorts of charitable organizations, including religious institutions, schools, medical health centers, group homes, food banks, and more.
The real question, then, isn't if your organization needs insurance but what kind of insurance policy your organization requires. Consult with an insurance firm in NYC to make sure your non-profit is fully protected with a comprehensive liability insurance policy tailored to the specific needs of your organization. In addition to general liability insurance, we recommend all non-profits consider purchasing Directors and Officers (D&O) liability insurance to protect board members and other high-level employees from legal action.

Aspects of business such as nonprofit insurance in New York City can be crucial to the success and longevity of your organization. It is for this reason that these types of decisions must be made with the utmost care and consideration from everyone who is involved in making the choice. Watch this video for a few tips for managing your nonprofit board meetings.
The most important elements of nonprofit board meetings are identification of goals and communication between board members. The purpose of the meeting should be outlined well in advance so that each member can share updates leading up to the event. If the goal is to decide on nonprofit liability insurance, this should be well known before the meeting. Members of the board should freely interact with each other at the meeting in order to share ideas and encourage participation and communication. Make your meetings as enjoyable as possible to maintain attention and interest.

Board members are tasked with overseeing the continued success of an organization. These individuals are particularly crucial to nonprofit organizations, which typically operate on a smaller budget and do not have as steady income streams as for-profit companies. When selecting board members, try to find individuals who will fit best within the organization and bring real passion to what the organization does. This video from the Stanford Graduate School of Business provides insights into choosing a nonprofit board.
Whomever you choose to serve on the board and oversee the day-to-day operations of your nonprofit organization, make sure your board members (and your organization) are protected with a directors and officers insurance policy. D&O insurance in New York City protects directors, officers, and other executive decision-makers within an organization. Contact an insurance company that specializes in nonprofit insurance to learn about the D&O coverage required for your organization.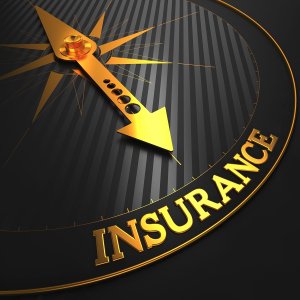 Nonprofit insurance in New York City can be very similar to the liability insurance necessary for a commercial enterprise. Like a major corporation, nonprofits typically have physical locations and employees. Because buildings can suffer damage, and employees can get hurt on the job, nonprofit insurance companies often recommend both property insurance and workers compensation insurance. Nonprofits frequently have volunteers and other guests on their premises as well, making general liability insurance another essential form of protection should someone suffer an injury while at a nonprofit.
Insurance for nonprofits should also include D&O insurance coverage. Nonprofit directors and officers liability insurance can help to protect board members should legal action be taken against them for activities relating to their nonprofit. To ensure that your nonprofit organization has the full protection it needs from unforeseen circumstances, contact a nonprofit insurance company that can assess your coverage requirements.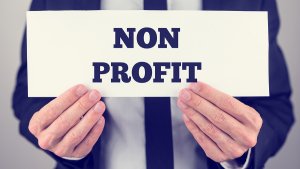 These days, many prospective employees interviewing at multiple companies want to see that insurance benefits are part of the employment package. If you are an employer at a nonprofit organization, purchasing group nonprofit insurance can help your organization attract and retain employees. Fortunately, there is a tax credit available to some nonprofit organizations that helps pay for employee health insurance. Read on to find out if your nonprofit qualifies for the Small Business Insurance Tax Credit.
If your tax-exempt nonprofit organization has fewer than 25 full-time employees, pays average annual wages of less than $50,000 to employees, and pays at least half of the cost of health insurance for employees, then it may be eligible for the tax credit. Nonprofits with 10 or fewer employees as well as an average annual wage of less than $25,000 may qualify for the credit too. To learn more about general insurance, group health insurance for nonprofits, and tax credits, contact Gross & Company today.

If you're shopping for group health insurance for your non-profit's employees, one of the most important factors in the price of the policy is the deductible each employee is responsible for. The deductible is simply the amount of money an insured individual must pay out-of-pocket before the insurance provider will pay the remaining bills. Watch this short video clip to learn more about deductibles on group health insurance policies.
For help making sense of your non-profit's group health insurance policy, or to shop around and compare rates, contact an insurance provider in New York City that specializes in non-profit insurance coverage. While you research your group health insurance options, ask about directors and officers (D&O) insurance coverage as well.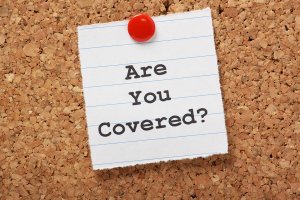 Running a business is a complicated affair; running a non-profit organization, even more so. In addition to performing all of your normal daily functions, you and your executive colleagues have to constantly be wary of legal action. To protect yourself and your organization from litigation, consider purchasing directors and officers (D&O) insurance from a company that specializes in insurance coverage for non-profits in New York City . Here's what you need to know about D&O insurance and why it's important to protect yourself and your fellow officers.
The Basics of D&O Insurance
D&O insurance is a special type of liability insurance meant to protect directors, officers, and other high-up executive personnel within an organization from litigation. Since these individuals are responsible for making big decision that impact the organization, its employees, and the general public, they are on the hook when things go wrong. Luckily, D&O insurance covers the cost of defense if a lawsuit is filed. In other words, taking out a D&O insurance policy can protect your organization from going bankrupt after an unfortunate mistake.
Claims Against Non-Profits
Just like corporate directors and board members, non-profit directors and officers are held accountable if they make a bad decision. Surprisingly, a majority of the claims brought against non-profit groups are from employees. In fact, a survey by consultants Tillinghast revealed that 96% of claims brought against non-profit organizations are from employees, compared with just 23% against public companies. In a recent example, and one that occurred not too far from New York City, the executive board members of Consolidated Industries of Greater Syracuse, a non-profit agency providing job training to the disadvantaged and disabled, were sued by former employees seeking unpaid wages and damages totaling $10 million.
While D&O insurance certainly doesn't give your non-profit organization license to act irresponsibly without consequence, it can help cover the losses sustained during certain legal proceedings.