As your nonprofit grows, so too does the number of problems your organization will face. That's why one of the most important steps in creating a successful, wide-reaching nonprofit is to purchase nonprofit liability insurance. A nonprofit insurance policy will help your organization stay afloat in the event of an injury, accident, or in the event that a lawsuit is filed against your nonprofit or its board members. Watch this video to hear more about the importance of liability insurance for nonprofits.
If you oversee a non-profit organization, you can't afford not to purchase liability insurance. To make sure you find a suitable insurance policy that meets your organization's unique needs, consult with an insurance firm that specializes in nonprofit insurance . An insurance company that works with nonprofits is better suited to help you design a policy that fully protects your charitable organizations.
GET AN INSTANT INSURANCE COVERAGE QUOTE!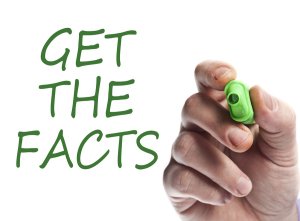 Nonprofit organizations have unique insurance needs, which is why it's important to seek coverage from a company that specializes in nonprofit insurance coverage in New York City . Whether your organization is just getting off the ground and needs insurance for the first time or you've recently took control of a nonprofit and have questions about insurance specific for nonprofits, these important facts will help you make the right decision when it comes to nonprofit insurance coverage.
Volunteers Require Separate Coverage
If you frequently rely on volunteers for special events or day-to-day operations, your organization will need to purchase special coverage if you wish to cover their expenses in the event of an accident. You may also require separate coverage in the event of a lawsuit resulting from the actions of a volunteer, since most general liability policies do not include volunteers as insureds.
State Laws Do Not Protect Nonprofits against Lawsuits
The concept of charitable immunity is based upon the notion that charitable organizations should be exempt from legal liability while giving selflessly in hopes of bettering their communities. Unfortunately, nonprofit organizations today are just as likely to be sued as every other for-profit corporation. There are only three states in America (Alabama, Colorado, and Delaware) that have statues to provide liability protection for charitable organizations facing a lawsuit. That's why it's crucial that your organization have nonprofit insurance to make sure that a lawsuit doesn't derail your attempts at making the world a better place.
There's No "One Size Fits All" Insurance Policy for Nonprofits
Buying nonprofit insurance isn't like buying any other type of insurance you've previously encountered. Your organization is unique, and that means you have particular insurance needs. When shopping for nonprofit insurance, be sure to work closely with an agent or broker so your specific insurance needs can be met with a policy tailored to your organization.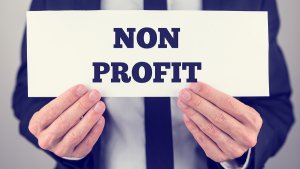 The short answer: Every non-profit organization needs insurance coverage. Regardless of your organization's aim or size, liability insurance is a safeguard against financial ruin that can possibly shut down your non-profit for good. That's why non-profit insurance providers in New York City work all sorts of charitable organizations, including religious institutions, schools, medical health centers, group homes, food banks, and more.
The real question, then, isn't if your organization needs insurance but what kind of insurance policy your organization requires. Consult with an insurance firm in NYC to make sure your non-profit is fully protected with a comprehensive liability insurance policy tailored to the specific needs of your organization. In addition to general liability insurance, we recommend all non-profits consider purchasing Directors and Officers (D&O) liability insurance to protect board members and other high-level employees from legal action.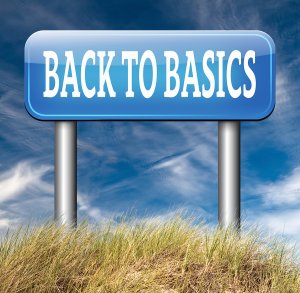 Most nonprofits understand the value and importance of general liability insurance, especially given the litigious nature of our country. Unfortunately, the same can't always be said about Directors and Officers (D&O) insurance. The men and women who run nonprofit organizations are just as likely to face litigation as board members of for-profit corporations, but very few are actually protected against such an event. To protect yourself, your board members, and your organization from financial ruin, it's advisable to purchase D&O liability insurance from a company that provides insurance for nonprofits in NYC. This brief overview of D&O liability insurance will help you get started as you shop around for a policy that fits your needs.
Types of Coverage
All D&O liability insurance policies cover directors, officers, and possible a few key, high-level employees. When purchasing D&O liability insurance, you'll need to choose the right type of coverage to meet your organization's specific insurance needs. A-Side Coverage provides defense costs and liability to directors and officers in the event of a lawsuit. B-Side Coverage reimburses a nonprofit the money paid to satisfy indemnification claims made against your nonprofit. C-Side Coverage, or Entity Coverage, provides insurance for the nonprofit entity as a whole for any wrongful acts or misdoing that results in litigation.
Exclusions
To make sure your nonprofit organization is protected from threats on all sides, it's important that you are aware of what's not included in D&O liability insurance as much as you are aware of what is included. For example, many D&O policies exclude employment-related claims and non-pecuniary actions, so your organization will need to purchase separate insurance policies if there is a real concern about these and other types of excluded actions. Your nonprofit insurance broker or agent can help you customize a full set of policies, including D&O liability insurance and general liability insurance, to protect yourself and organization from financial ruin.