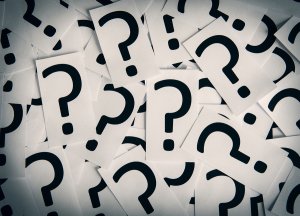 Running a non-profit organization is demanding. In addition to performing your normal daily function, you and your executive colleagues have to constantly be wary of legal action from individuals or other organizations. After all, as a board member or executive of a non-profit, you assume responsibility for the way your organization is run and expose yourself to any legal actions against the organization. To protect yourself and your organization from litigation and the losses sustained during legal proceedings, purchase D&O insurance from a non-profit insurance provider in New York City. Read the following answers to common questions about D&O insurance to determine whether it is right for you and your organization.
Why are Directors and Officers Sued?
Directors and officers are sued for a variety of reasons connected with their positions within the organization. Misuse of organization funds, misrepresentation of organization assets, and failure to comply with workplace laws are just a few of the many reasons executive members are sued by investors, employees, vendors, and other non-profit organizations. Even the act of hiring employees exposes directors and officers to employment practices litigation. In fact, a 2008 survey from TowersPerrin found that 40% of all reported D&O claims involved employment practices.
How Much Do D&O Lawsuits Cost to Settle?
Although the cost of D&O insurance for non-profits varies and is based on different factors, it is by no means cheap. However, it is worth every penny. The Insurance Information Institute reports that smaller private companies and non-profit organizations could pay as little as $500 per year per million in premiums. Depending on the size of your organization, this could amount to large annual premiums, but it is small compared to the potential losses incurred as part of a D&O lawsuit. A survey sponsored by Chubb found that 12% of 451 U.S. companies and non-profit organizations had experienced a D&O lawsuit within the past five years, and the cost to settle and/or litigate those cases averages $225,682. Some companies and organizations reported losses approaching $5 million, the survey found.