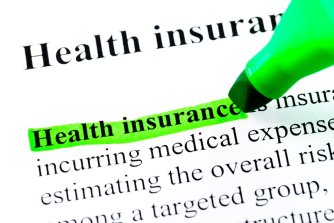 While salary rates are typically important aspects that you would consider before taking a job, nonprofit insurance in New York City is another important element to consider. Affordable nonprofit insurance can help you boost employee morale as well as attract new hires. There are a few ways in which you can go about providing health care, and one of them is group health insurance. Continue reading if you would like to take a closer look at group health insurance.
Group health insurance may cover a full-time employee as well as his or her family members. This can make for an excellent bargaining chip when you need to recruit new employees. It also allows your employees to benefit from quality medical care, so they can return to work quickly should they sustain some sort of injury. They will be eager to do so because they will be appreciative of their jobs. Group health insurance can help you hold onto your trusted employees and prevent them from taking a different job, especially if the other opportunity offers benefits. If an organization that has more than 50 full-time employees does not offer health benefits, the company can be penalized.

D&O liability insurance is also known as directors and officers liability insurance in New York City. This type of insurance can protect individuals who hold decision-making jobs in any given field or workplace. Policies do tend to vary, however, which is why it is important to purchase your insurance from a quality company such as Gross and Company Insurance . Read on for the answers to some of your questions about D&O liability insurance.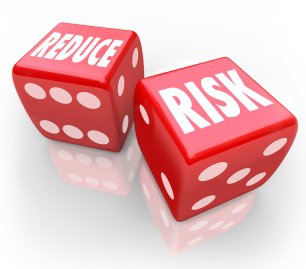 What is D&O Liability Insurance? a
Directors and officers liability insurance is designed to protect individuals who might be legally targeted and held personally responsible for a corporate decision or mistake . If you hold a director or officer position or you make decisions for your company, there is always a chance that another person or entity will file a claim against you personally. Whether the claim is justified or not, this can result in extensive legal fees that you may not be able to afford on your own. Fortunately, directors and officers liability insurance can cover you by reimbursing you for these expenses. This can make directors and officers more comfortable and able to focus on their jobs.
Does the Policy Cover Past Acts?
Just like other types of insurance, individual directors and officers liability insurance will vary from policy to policy. In some cases, the insurance will only protect an individual throughout the duration of the policy. This means that you will not be covered for acts that were committed before you purchased the insurance. However, some policies will cover you for acts that you have committed in the past. It is important to go over the details of your insurance policy with your agent to make sure that you fully understand your agreement.
When is D&O Liability Insurance Necessary?
It is wise to have directors and officers liability insurance if your company does not indemnify its directors and officers. While indemnity would reduce or eliminate the need for this insurance policy, many companies are financially incapable of offering their directors and officers this service. This insurance can keep your assets safe if you find yourself in legal trouble.

Liability insurance for nonprofits in New York City can offer tremendous peace of mind and comfort. Foregoing nonprofit liability insurance, on the other hand, can prove to be a colossal mistake that takes a lifetime to fix. Watch this video clip if you are interested in finding out how liability insurance works.
Accidents happen, and sometimes no one is technically at fault. Unfortunately, the victim of this accident will still require compensation. If someone is injured on your property and you do not have this type of coverage, you may be forced to pay for the damages using your personal money and assets. You may also have to pay your own legal fees in the case of a lawsuit, which can add up quickly. If you do have liability insurance, your policy can pay for the injury or damage instead, leaving you free of the responsibility of compensation.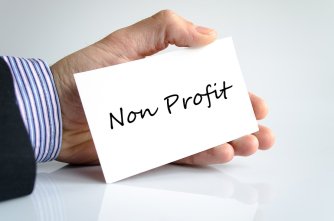 While nonprofit insurance is a valuable thing to have, many nonprofits forego this coverage for a variety of reasons. However, insurance for nonprofits helps your company find new employees to hire as well as retain the people that you currently employ. Keep reading if you are interested in taking a look at some of the most important factors to consider before choosing nonprofit insurance.
Financial Flexibility
One of the factors you should think about before choosing whether or not to purchase nonprofit insurance is your financial flexibility. Companies that bring in plenty of money might not have a problem offering their employees nonprofit insurance in the form of extensive health benefits. If you have a smaller company that employs few people, however, you may not have the budget for this type of insurance. Unfortunately, this means that some talented individuals may be less likely to work for your company because nonprofit insurance is a significant attractor of employees. It is important to assess your finances and work with a professional who can determine whether or not you have the financial room for nonprofit insurance.
Inclusion of Health Benefits
Once you have acquired a realistic idea of your financial situation, you can then decide whether or not to offer your employees health benefits. Again, this typically depends on the ability to provide nonprofit insurance rather than the willingness to do so because of the undeniable advantages that this type of insurance offers all parties. When a new hire considers his or her compensation, the person will look at the health benefits in addition to the paycheck.
Type of Coverage
If you have decided that you do have the ability to offer your employees health benefits, the next step is to determine exactly how you will go about doing so. Modern times have made several strategies available and popular including group health insurance plans and defined contribution health insurance plans. Group health insurance typically covers the employee as well as his or her family, while the latter is more like an allowance for employees.
GET AN INSTANT INSURANCE COVERAGE QUOTE!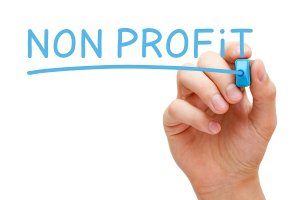 Even though nonprofits do tremendous good in the world, they are equally as exposed to risk as individuals and corporations. For this reason it's important that every nonprofit protect itself and its interests with nonprofit insurance . This article briefly touches on some of the most important components of nonprofit insurance, including general liability and D&O insurance. Because every organization's insurance needs are different, speak with an insurance agent or broker in New York City who understands the complexities of insuring a nonprofit.
General Liability
Every nonprofit needs a general liability policy, which protects your organization against claims of personal injury and/or property damage. An insurance agent can help measure your organization's risk and determine the amount of coverage your organization needs. Some factors used to measure risk and determine coverage include square footage, receipts, and the number of members or participants in your organization. If you are concerned that your general liability policy does not provide adequate coverage, you can take out an umbrella liability policy which provides additional limits (typically in incremental limits of $1 million).
Directors and Officers Liability
Directors and officers (D&O) liability insurance protects board members from personal financial loss resulting from litigation. Because directors and officers are typically sued for acts that result in financial damages and not bodily injury or property damage, these claims typically aren't covered by general liability insurance. A broadly written D&O liability policy will cover a wide number of different allegations to minimize risk exposure.
Automotive Liability
Even if your nonprofit doesn't have its own fleet, you still need an automotive liability policy. Automotive liability insurance will protect your organization against third-party claims when employees or volunteers are involved and at fault in an accident while driving their personal vehicles on behalf of your nonprofit. Automotive liability insurance also provides protection for any vehicles your organization rents or leases.
GET AN INSTANT INSURANCE COVERAGE QUOTE!


Gross & Company has made a name for itself as the most trusted nonprofit insurance provider in New York City, but nonprofit organizations aren't the only ones who benefit from Gross & Company's insurance expertise—you can benefit, too! Gross & Company offers personal insurance policies from some of the most reputable insurance companies in the United States. Personal insurance policies from Gross & Company include homeowner's insurance, automotive insurance, disability income insurance, long-term care insurance, employment insurance, kidnap and ransom insurance, and travel insurance.
Contact Gross & Company today to learn more about these and other personal insurance policies. And if you or someone you know is looking to insure a nonprofit organization, Gross & Company can help with general liability, automotive liability, and D&O liability insurance for nonprofits in New York City. Call (212) 620-0922 to speak with an insurance agent today.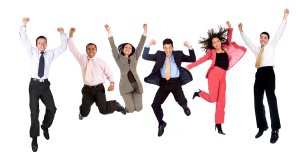 Directors and officers (D&O) insurance protects decision-making executives and personnel in the event they are personally sued by investors, employees, vendors, volunteers, and other such parties. Directors and officers can be sued for any number of reasons, even those who serve a non-profit. To protect yourself and other board members from personal loss resulting from litigation, contact a non-profit insurance provider in New York City about D&O liability insurance. Here are a few facts that highlight the importance of obtaining D&O insurance.
Organizations of Any Size Can be Sued
It doesn't matter how small your non-profit is, organizations of any size can be sued for wrongdoing. D&O liability insurance is especially helpful for small non-profits since directors and officers of small organizations typically don't have the resources the successfully fight litigation on their own, namely time and money.
General Liability Insurance Usually Doesn't Cover D&O Claims
Take a good look at your non-profit's general liability insurance policy—chances are you'll find that it doesn't protect directors and officers in the event they are sued. Most general and umbrella liability insurance policies exclude D&O coverage, so be sure to add D&O insurance to fully protect yourself, your board, and your organization.
D&O Lawsuits are Expensive
It can be difficult for non-profits to justify the added expense of D&O liability insurance, but not when you consider the average cost to settle and/or litigate D&O lawsuits is $225,682. That's just the average; some D&O lawsuits have exceeded $5 million. A D&O liability insurance policy is a small price to pay to protect yourself and your fellow board members from personal and financial ruin.
D&O Liability Insurance Attracts the Best Talent
If you want your non-profit organization to grow, you need to attract the best executive talent. Smart, savvy executives understand the personal risk they assume as directors or officers, which is why the very best and brightest will demand D&O coverage as a condition of serving your non-profit. Even if D&O insurance isn't a condition of their employment, it tells prospective directors and officers that you care about protecting their personal assets.

The board of a nonprofit faces the same risk of personal financial loss as the directors and officers of privately-held corporations. Financial-based claims can come from many different claimants, and it's not unusual to see seven-figure losses resulting from such claims made against directors and officers of corporations and nonprofits. Although this video was intended for insurance carriers, it does shine a light on the fact that claims made against directors and officers have been rising as of late—which means your personal risk is rising, too.
D&O liability insurance coverage can round out your nonprofit's general liability insurance policy by protecting yourself, fellow board members, and your organization as a whole from financial ruin in the event of a lawsuit. Contact an insurance provider in New York City that specializes in D&O liability insurance for nonprofits to learn more.

As your nonprofit grows, so too does the number of problems your organization will face. That's why one of the most important steps in creating a successful, wide-reaching nonprofit is to purchase nonprofit liability insurance. A nonprofit insurance policy will help your organization stay afloat in the event of an injury, accident, or in the event that a lawsuit is filed against your nonprofit or its board members. Watch this video to hear more about the importance of liability insurance for nonprofits.
If you oversee a non-profit organization, you can't afford not to purchase liability insurance. To make sure you find a suitable insurance policy that meets your organization's unique needs, consult with an insurance firm that specializes in nonprofit insurance . An insurance company that works with nonprofits is better suited to help you design a policy that fully protects your charitable organizations.
GET AN INSTANT INSURANCE COVERAGE QUOTE!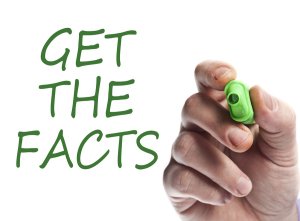 Nonprofit organizations have unique insurance needs, which is why it's important to seek coverage from a company that specializes in nonprofit insurance coverage in New York City . Whether your organization is just getting off the ground and needs insurance for the first time or you've recently took control of a nonprofit and have questions about insurance specific for nonprofits, these important facts will help you make the right decision when it comes to nonprofit insurance coverage.
Volunteers Require Separate Coverage
If you frequently rely on volunteers for special events or day-to-day operations, your organization will need to purchase special coverage if you wish to cover their expenses in the event of an accident. You may also require separate coverage in the event of a lawsuit resulting from the actions of a volunteer, since most general liability policies do not include volunteers as insureds.
State Laws Do Not Protect Nonprofits against Lawsuits
The concept of charitable immunity is based upon the notion that charitable organizations should be exempt from legal liability while giving selflessly in hopes of bettering their communities. Unfortunately, nonprofit organizations today are just as likely to be sued as every other for-profit corporation. There are only three states in America (Alabama, Colorado, and Delaware) that have statues to provide liability protection for charitable organizations facing a lawsuit. That's why it's crucial that your organization have nonprofit insurance to make sure that a lawsuit doesn't derail your attempts at making the world a better place.
There's No "One Size Fits All" Insurance Policy for Nonprofits
Buying nonprofit insurance isn't like buying any other type of insurance you've previously encountered. Your organization is unique, and that means you have particular insurance needs. When shopping for nonprofit insurance, be sure to work closely with an agent or broker so your specific insurance needs can be met with a policy tailored to your organization.