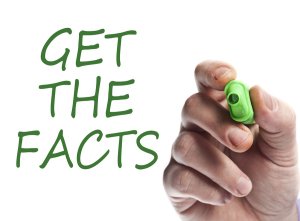 Nonprofit organizations have unique insurance needs, which is why it's important to seek coverage from a company that specializes in nonprofit insurance coverage in New York City . Whether your organization is just getting off the ground and needs insurance for the first time or you've recently took control of a nonprofit and have questions about insurance specific for nonprofits, these important facts will help you make the right decision when it comes to nonprofit insurance coverage.
Volunteers Require Separate Coverage
If you frequently rely on volunteers for special events or day-to-day operations, your organization will need to purchase special coverage if you wish to cover their expenses in the event of an accident. You may also require separate coverage in the event of a lawsuit resulting from the actions of a volunteer, since most general liability policies do not include volunteers as insureds.
State Laws Do Not Protect Nonprofits against Lawsuits
The concept of charitable immunity is based upon the notion that charitable organizations should be exempt from legal liability while giving selflessly in hopes of bettering their communities. Unfortunately, nonprofit organizations today are just as likely to be sued as every other for-profit corporation. There are only three states in America (Alabama, Colorado, and Delaware) that have statues to provide liability protection for charitable organizations facing a lawsuit. That's why it's crucial that your organization have nonprofit insurance to make sure that a lawsuit doesn't derail your attempts at making the world a better place.
There's No "One Size Fits All" Insurance Policy for Nonprofits
Buying nonprofit insurance isn't like buying any other type of insurance you've previously encountered. Your organization is unique, and that means you have particular insurance needs. When shopping for nonprofit insurance, be sure to work closely with an agent or broker so your specific insurance needs can be met with a policy tailored to your organization.